Call My Agent-Bollywood To Premiere Tonight; Series Gives An Exciting Yet Heartwarming Wild Ride Into The World Of Glamour And Celebrity
Directed by Shaad Ali, Call My Agent: Bollywood stars Aahana Kumra, Ayush Mehra, Soni Razdan and Rajat Kapoor as talent agents from Mumbai.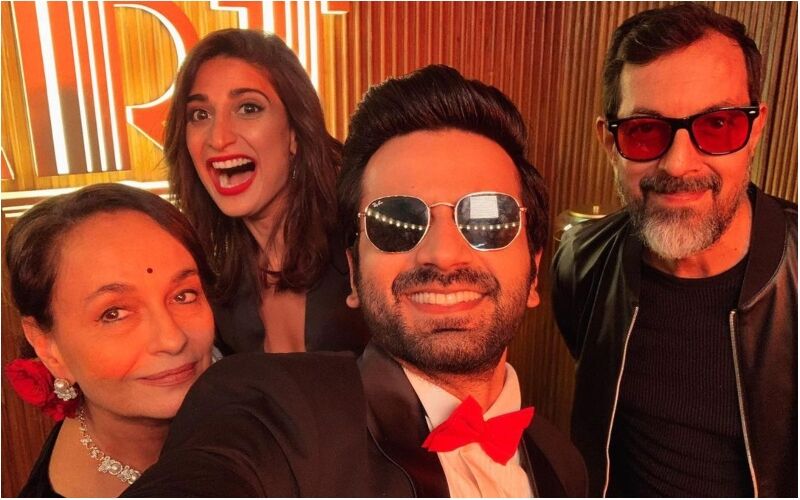 Call My Agent: Bollywood, an Indian spin-off of the hit French series of the same name, arrives on Netflix on October 29. The show features Aahana Kumra, Ayush Mehra, Soni Razdan and Rajat Kapoor, with a whole host of cameos by the likes of Farah Khan, Ali Fazal, Richa Chadha, Lara Dutta, Jackie Shroff, Dia Mirza and more.
Directed by Shaad Ali, the eight-part series will give a glimpse into the world of glitz, glamour and drama. Earlier this month, the makers of Call My Agent Bollywood shared the trailer of the upcoming series - features the entertainment industry from a different but interesting perspective of star makers, the agents.
The trailer gives a brief overview into the life of Aahana, Ayush, Rajat and Soni's characters essaying talent agents. They are the absolute bosses and can be seen navigating through daily struggles, tantrums and mishaps to save their agency from closure.
Apart from the lead actors, Call My Agent: Bollywood will also see several star-studded cameos, including Jackie Shroff, Farah Khan, Dia Mirza, Lara Dutta, Ali Fazal, and Richa Chadda.
The comedy-drama series is a Hindi adaptation of 'Dix Pour Cent'. However, from the looks of it, the series is nothing short of a fresh air that seems highly modern, relevant, refreshingly fun. And with Diwali holidays just around the corner, it seems to be the best time to start with a new series to binge.
Director Shaad Ali earlier said in a statement: "This project has been close to my heart since the very beginning. It was a huge responsibility to be mindful of the original screenplay that has been such a success and yet have my own stamp on the adaptation. Each component of this show has been thought through with intricacy - right from the casting to the cameos."
He added, "Each of us, included in this project, have poured their heart and soul into it and I cannot wait to show the audiences the satirical world of showbiz through my lens. Rajat, Ayush, Aahana and Soni share such a brilliant chemistry with each other that shooting with them has been a riot."
Image Source: Instagram/ayush007