Dil Bechara Trailer: Late Sushant Singh Rajput's Boy-Next-Door Look, Sanjana Sanghi's Sweet Damsel Persona Win Hearts
The trailer of Sushant Singh Rajput and Sanjana Sanghi's last film Dil Bechara has hit the internet and we are totally impressed by the way the two stars have slipped into their characters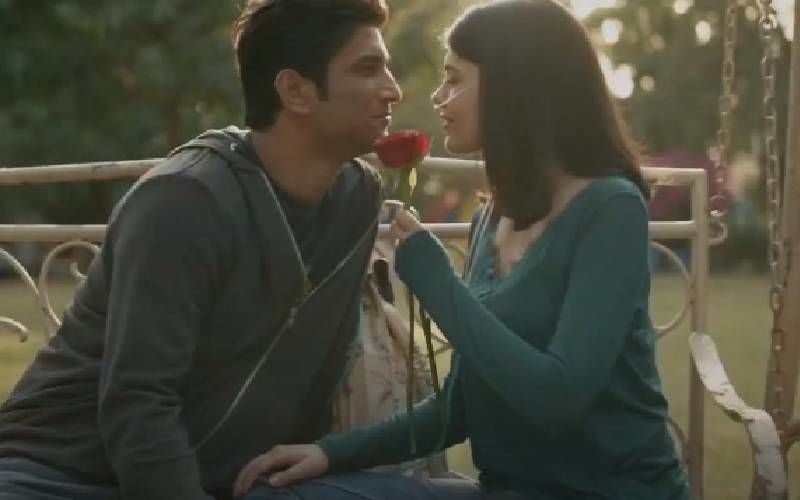 Dil Bechara holds a special place in the hearts of all as it is the last film of Sushant Singh Rajput. The actor died by suicide on June 14 even before this film, that he worked on for more than two years, could release. While his fans demanded that the film releases in theatres, the makers decided to premiere it on OTT Platform - Disney+ Hotstar. The trailer of the same has made it to the internet and everyone is a bit emotional to see Sushant doing what he loved the most and was best at - acting. Here's something about the looks of the lead stars.
Sushant plays the role of a young boy who falls in love with a girl who is suffering from cancer. The film Dil Bechara is based on the book titled The Fault In Our Stars written by John Green. It is a simple love story with an ending that will bring tears to everyone's eyes. Both Sushant and Sanjana have managed to slip into their characters effortlessly. The late actor's boy-next-door charm wearing simple casuals like jerseys and jeans is worth admiring. The innocence that he carries is beyond belief. Sanjana, on the other hand, appears like a sweet damsel complementing Sushant's charm. They have tried to be as real as possible, that's what we love the most.
The film which is helmed by casting director Mukesh Chhabra will release on July 24. It will our last opportunity to enjoy, appreciate, and fall in love with Sushant's acting. We are in tears looking at the trailer and we can't wait for the film to hit the theatres.
Image Source: YouTube