Dil Chahta Hai, Dear Zindagi, Dum Maaro Dum And More Movies You Can Just Binge On To Relive Your Goa Memories
Major missing for Goa this summer amid Coronavirus lockdown? We've got a solution! Soak into the vibes of Goa with movies such as Dil Chahta Hai, Dear Zindagi, Dum Maaro Dum, Honeymoon Travels Pvt. Ltd and Guzaarish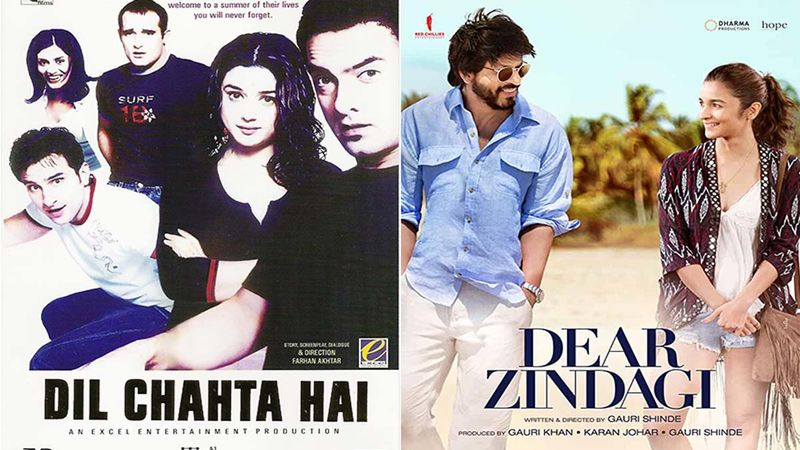 For the first time ever, tourists' favorite spot in India, Goa will be seeing no visitors due to the COVID-19 pandemic. Known to be the go-to spot for summers vacay for many in the country, due to the lockdown one of the ways to reach and soak in the chilled out vibe of this happening place is via movies shot in Goa. Well for time being this will have to be enough to revive your old memories, till you get back to Goa and party like there is no tomorrow.
Farhan Akhtar's Dil Chahta Hai must be solely credited for the boost of this state's tourism. A film talking about the bond of three friends Saif Ali Khan, Aamir Khan, and Akshaye Khanna still has high recall value even after several years of its release. Next, is Dear Zindagi tapped into the serene and calmer zones of Goa keeping in the mind the tone of the film, starring Shah Rukh Khan and Alia Bhatt in the lead. Reema Kagti's multi-starrer Honeymoon Travels Pvt. Ltd, captured Goa's happening and serene places as the film had actors ranging from different age group and their onscreen stories too took them in different directions. Followed by Sanjay Leela Bhansali's Guzaarish starring ace stars Hrithik Roshan and Aishwarya Rai Bachchan and Rohan Sippy's Dum Maaro Dum.
Dil Chahta Hai: (Netflix)(IMDb: 8.1, age: 13+)
The story is about three friends who have different approaches to relationships. They go to Goa for vacation and thus impacting their lives for the coming forward events.
Dear Zindagi: (Netflix)( IMDb: 7.6, age: 13+)
Honeymoon Travels Pvt. Ltd: (Netflix)(IMDb: 6.1, age: 18+)
Six couples come to Goa with a package to roam around Goa. While doing so, they discover many secrets and many things about their respective spouses. This film will give you the perspective of Goa from a tourist viewpoint.
Guzaarish: (Netflix)(IMDb: 7.4, age: 13+)
Dum Maaro Dum : (Disney Hotstar)(IMDb: 6.2, age: 15+)
An undercover mission to bust and clean the underbelly of Goa. But the ACP uncovers huge rackets and also gets to know that a lot of politicians are involved. This movie vibes with Goa and the lifestyle.
Binge watch on these movies, until we come up with more!

Image Source: www.meinstyn.com/imdb