Director Nitesh Tiwari On His Doc-Series Break Point, 'We Thought The Best Way To Tell This Story Was To Keep It Absolutely Authentic'
Director Nitesh Tiwari and Ashiwny Tiwari for the first time ever have come together and directed a docu-series on two famous tennis legends Mahesh Bhupathi and Leander Paes. The director duo has explored the highs and lows of their relationship in this 7 episode series.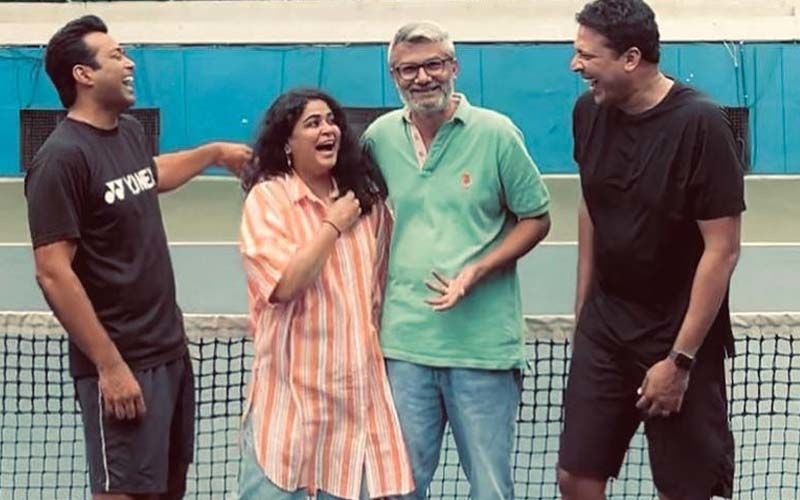 Director Nitesh Tiwari and Ashwiny Iyer Tiwari on Friday spoke about how and why did they make a series on the two legends Mahesh Bhupathi and Leander Peas. Ask the Panga director if it was easy to get both of them on board to which she said, "It is not easy to be truthful about yourself and tell an outsider your story. We were the outsiders in their lives. To tell your whole story without any judgments is difficult, we don't tell that even to our closest ones, and (here) We were the outsiders in their lives. That itself is a big thing." Adding further Nitesh said, "I would really like to thank Leander and Mahesh for opening their hearts out. A filmmaker, a storyteller could not have asked for more than that. It was a wonderful process."
During the virtual press conference the Danggal director was asked if he ever considered making a Bollywood film on them, he said, "I have grown up watching these two legends, feeling proud of their achievements. There was too much that was written, but you didn't have the answers. Twenty years later, God sends this great opportunity where you get to not only discover what you have wondered all these years but also to be able to tell it. We thought the best way to tell this story was to keep it absolutely authentic. The best way to do this was to get it from Leander and Mahesh, their families, friends, people who they have played with, their rivals, fellow Indian players, coaches, and everyone associated with them at some important junctions of their lives."
Break Point will mark Nietsh and Ashwiny's first collaboration as directors. She calls working with her husband thought-provoking. "We always want to tell a story that is different from our last work, to challenge ourselves, to create new forms of storytelling. When this came our way, we had the opportunity to tell the story of these great champions. It was nice to hear them one on one and create a story during the pandemic. Nitesh and I also partnered for the first time. This was challenging, inspiring, and thought-provoking," she said.
The 7 part series is slated to release on 1 October on Zee 5. The series captures all the ups and downs of both the tennis champions. The world for the very first time will know what went down with these two legends.
Image source/mahesh Bhupathi/Instagram