Extraction Trailer: Chris Hemsworth Film Gives Birth To Some HILARIOUS Coronavirus Lockdown Memes
ROFL! The trailer of Chris Hemsworth's Extraction inspired some hilarious memes in connection to the Coronavirus lockdown, check them out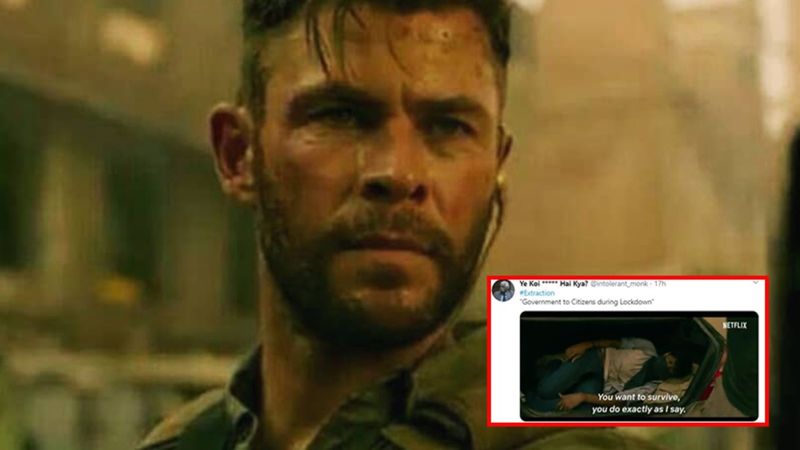 Yesterday, Netflix finally dropped in the trailer of Extraction, starring Chris Hemsworth, Randeep Hooda, David Harbour and Pankaj Tripathi among others. Needless to say, it was full of some action-packed moments and impressed fans to bits. What makes Extraction even more special is the fact that it was majorly shot in India and also stars some of the best actors in our industry. But, well, the internet being the internet, found yet another reason to trend the Extraction trailer. Yes, you guessed it right, it's the memes.
A particular dialogue that managed to strike a chord among fans, especially in the current times was, "Something's wrong. The city's on lockdown," says Chris while he is on a chase. Well, netizens couldn't help but compare it to the ongoing Coronavirus lockdown, which is just not the case with India but a lot of other countries as well. As soon as the trailer hit the internet, fans quickly pointed out the dialogue and made some hilarious memes that will lighten up your mood amid such a stressful situation.
A user shared the screenshot and wrote, "Yeah right! Quarantine yourself," while other users captioned it, "No sh*t!", "This scene, I can relate to it." LOL!
Check out some of the reactions below:
Also, check out the mind-boggling Extraction trailer:
Before the trailer release, Chris Hemsworth had shared a special message for all his Indian fans out there through a video clip. He said, "Namaste India, Chris Hemsworth here coming to you all the way from Australia. As you may have heard, I was incredibly excited to come to India and to celebrate this movie where it was filmed. My time in your country during production was unforgettable and I was so looking forward to returning. But, you know all that's happening in the world at the moment, I, like you, am staying home. I know things are not easy right now for everyone, so I wanted to share something I hope you'll enjoy."
image source: twitter