Faisu On His Shirtless Scene In Bang Baang: 'I Didn't Eat For Two Days, Started Blacking out While Shooting'- EXCLUSIVE
Here's what social media star, Faisal Shaikh aka Faisu has to say about his digital debut Bang Baang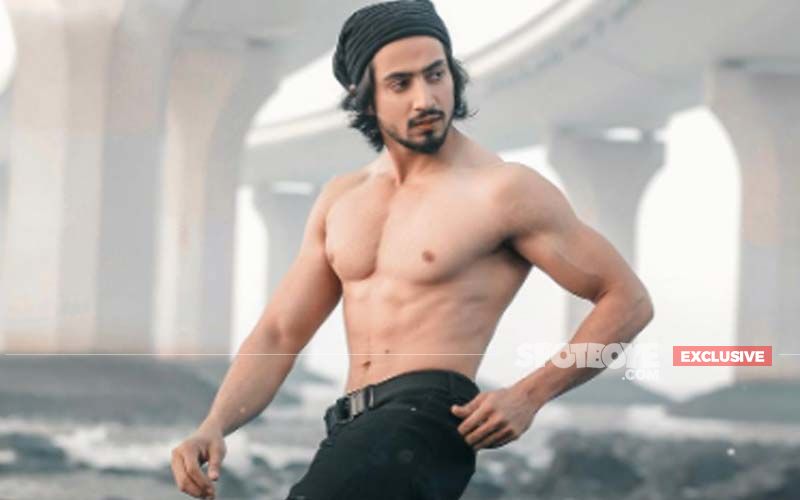 Social media star Faisal Shaikh aka Faisu is all set to make his digital debut with Ekta Kapoor's Bang Baang starring him and Ruhi Singh in the lead roles. The series is an action thriller wich revoles around a murder mystery.
Faisu will be seen playing the role of Raghu in the show. He spoke to us exclusively on turning an actor, preprations he did for his character and how his mother reacted to this news. Read on;
How excited are you for Bang Baang?
I am really very excited to see my fans' reaction towards the series. I have received a great response towards the promos. My social media is full of good comments. I am eagerly waiting to see what they will say after seeing me act.
Being a social media star, are you feeling pressured to live up to your fans' expectations?
When this opportunity came to me, the only thing which crossed my mind was that 'ki log ye na bole banda famous hai par acting mein vo baat nahi'. So, I worked a lot on myself and have given my hundred percent in the web series.
What all preparations did you do?
As pandemic there, I used to take online classes for my workshops. I followed each and everything suggested by my director as he was extremely supportive. In fact, the entire team was helpful. I wanted to keep myself natural in the show and I guess I managed to do that.
You wanted to be an actor or your demand amongst the fans got you this project?
Even before I didn't start making videos or got famous on social media, I wanted to be an actor. Whenever I used to go to the theaters to watch a film, I used to come home and act the scenes in front of the mirror. Mere andar Dil mein kahin tha ki mujhe actor banana hai. But I never thought it would come true and that to my debut will be with such a popular platform and with one of the biggest producers.
Is this the first time when an acting project has been offered to you?
No a lot of projects came my way but I always kept telling my managing company that I am not ready for it. But when this came to me and when I saw its a lead role and most importantly I had four months in my hand to work on myself before I start, I happily agreed.
Who was the first one with whom you shared this good news?
It was my Ammi (mother). Initially, I thought of surprising her by not telling before it gets released but then I couldn't hold my excitement. I share each and every thing with her before doing anything.
What was her reaction to it?
She was really very happy. But at the same time she had a lot of concerns.
Like?
What sort of scenes will be there. Digital is quite a bold medium. So, she was not okay with me doing close intimate scenes.
So, we will not get to see bold scenes in the show then?
There are romantic scenes in it. But its something one can watch with their family. The makers completely cooperated with me and whatever scenes have been shot, it has been done aesthatically.
We hear you starved for two days to give a scene?
There is a sequence where I am bare body and to do that scene, I did not eat for two days. I am self-obssesed with my body. And while I was shooting that scene, I was blacking out as I had not eaten anything. That sequence had a lot of requirement as in I just didn't have to act but dance as well. I am unable to watch the final edit. So, I am very excited to see how it has turned out.
You and Ruhi are already friends...
Yes, Ruhi and I are good friends. We are managed by the same talent company also. During our shoots, she has been a big support as she is already an experienced actor.
Who is Faisu's role model?
My ideal, role model and inspiration everything is just one person and that's Shah Rukh Khan sir. I look up to him for everything. I want to become like him.
What's next on Faisu's mind?
My fans keep commenting on my posts that they want to see me on big screen and now I also want to see myself there as an actor.

Image source: Instagram/mr_faisu_07