Family Man 2 Chellam Sir Trend Inspires Mumbai Police 'Say No To Chillum' Campaign
Family Man 2 inspires Mumbai Police to make citizens aware of the anti-drugs campaign through 'Say No To Chillum', check out here...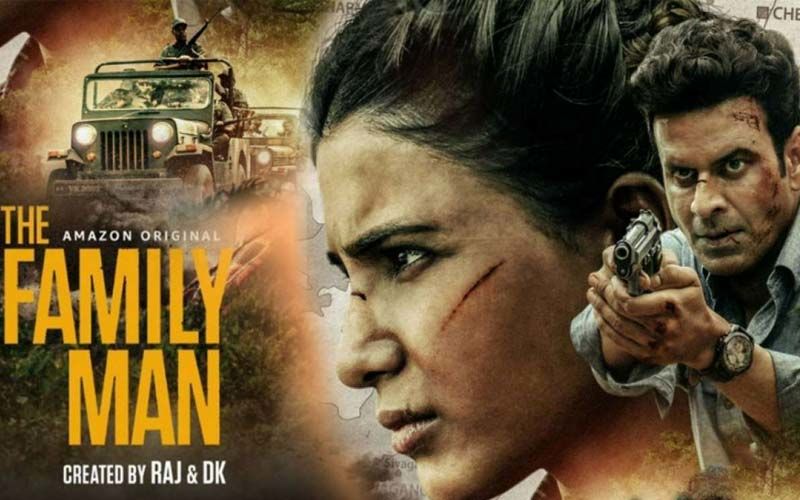 Recently, "The Family Man season 2" has become 'the most-watched Indian show' over the weekend. Manoj Bajpayee was in the lead role with South superstar Samantha Akkineni. The show has gained huge limelight for its power-packed performances. In this season, the eye-catching performance was "Chellam Sir" played by the popular Tamil actor Uday Mahesh. He essayed a role of a retired member of NIA –National Investigation Agency, who helped the protagonist Srikant in every crucial situation in the series.
The latest is, Mumbai Police posted on Twitter to share Chellam sir-related advisory. Mumbai Police's social media handle is always using eccentric messages with trending topics and that has been their USP. Now, this time it is about Chellam from "The Family Man 2". The Twitter handles of Mumbai Police motivating and preaching lessons that can prevent arrests. The Family Man 2's Chellam Sir is trending this time and Mumbai Police used the character that warns everyone about Chillum (Elbow-Pipe).
Mumbai Police captioned the post - "Free pick-up and timely drop to lockup assured,". Further, they also added a few hashtags - #DontBeEvenAMinimumAddict, #SayNoToDrugs, and #HoshMeinAao. The post also has an image featuring Chellam sir from the movie. From the time it's being posted, the users have re-tweeted and have grabbed more than 1,700 likes and the numbers are still increasing with tons of comments in the comment section.
Mumbai Police on social media is known for their quirky and fun posts to raise awareness. Most of their social media content stirs up audiences into roaring laughter with a witty sense of humor and sarcasm. This time Mumbai Police has made sure that they do not miss out on the popular trend of Family Man 2s popular Chellam Sir trend. Chellam is a character from the web series who has answers to everything. This character has caused quite the riot and it is fun to see netizens getting creative with it!
Image source: Twitter/DNA India