Four More Shots Please!: Kirti Kulhari Reveals The New Shooting Schedule For The Third Season- EXCLUSIVE
Kirti Kulhari shares details of the new shooting schedule for Amazon Prime Video's Four More Shots Please! season 3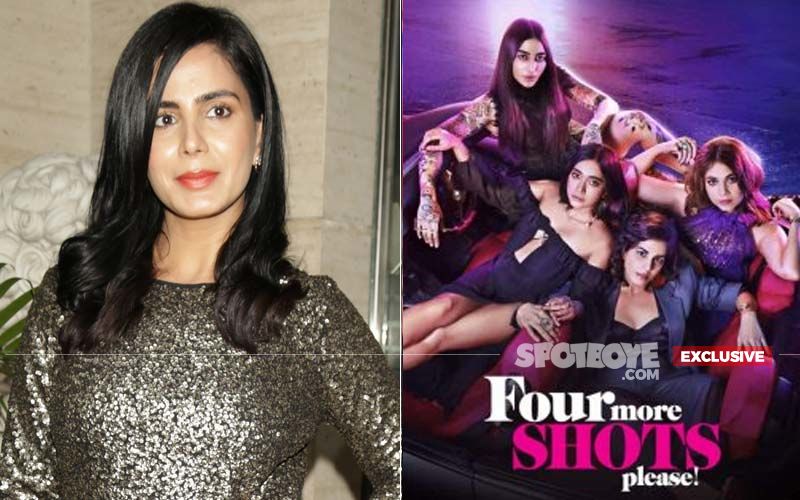 Amazon Prime Video's buddy-comedy series Four More Shots Please! has been a successful outing for the platform for two seasons now. The show featuring Kirti Kulhari, Sayani Gupta, Maanvi Gagroo and Bani J in the lead, tells the story of four friends and how they go about living life and dealing with issues on their own terms, while leading their lives independently in the maximum city.
The second season of the show was released in April 2020, and went on to achieve not just national, but international acclaim. It was nominated at the International Emmy Awards in the Best Comedy Series category last year. Shortly after season 2 was released, Amazon had announced that season 3 was in the works, and after facing delays due to Covid, the show finally went on floors in March this year in Mumbai. However, that schedule had to be cut short soon due to the second wave of Covid cases.
Now, with the shoots slowly opening up and vaccination process in progress, Kirti exclusively informs Spotboye.com about the new shooting schedule of the show. "We are starting to shoot from August 1," she informs.
Season 2 took the cast out of the country to Istanbul for a brief story arc. Ask Kirti if there will be another overseas location for this year's shoot, and she responds, "There is a plan to go somewhere out of the country, but everything is so in the air due to Covid, vaccine and everything. However, there is clearly a plan to shoot a few episodes outside the country," she shares, adding that last season, they had a few episodes in Istanbul and Udaipur, so now they are planning to shoot a couple of episodes abroad this year as well. "And I will be the happiest to get to step out. Also, we have one episode set and shot in Punjab this time."
Ask Kirti about where her character, Anjana's story is headed this season and without revealing anything, she shares, "Since it's a series, there will be drama and conflict, otherwise why would someone watch it. But for Anjana in this season, it's like one part of an issue is sorted and the other one pops out on the side. That's how life is, you feel you are in control and suddenly something happens, and that's exactly what is happening in Anjana's life. How that leads her to another big realisation by the end of the season is what will make her story. It's all about coming back home to yourself, and that's pretty much what happens to Anjana," she concludes.
Image source: SpotboyE archive/IMDb