Gandii Baat 5 Actress Pooja Dey: 'Showing Off My Body Or Doing Intimate Scenes Are Not The Only Things I Can Do As An Actor' - EXCLUSIVE
Pooja Dey, who appeared in Gandii Baat 5, is unhappy with the offers she has been getting post the show, as they only involve bold scenes and sleaze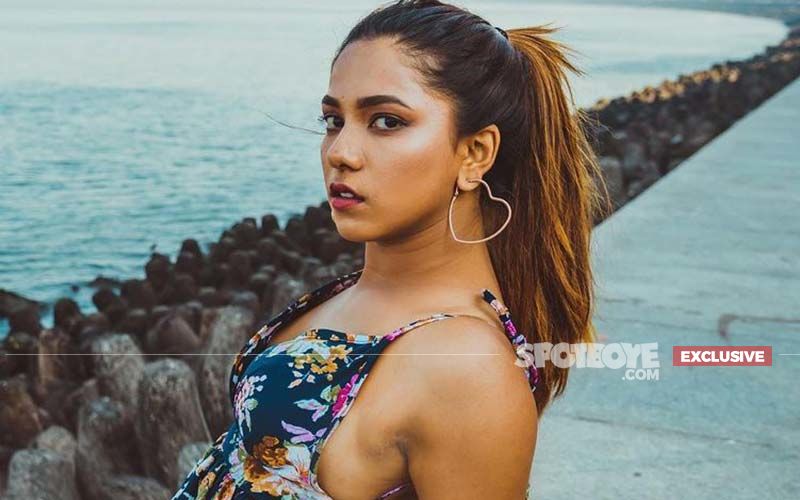 Actor Pooja Dey, who made her acting debut with reality show Dating in the Dark, and was further seen in the web series Gandii Baat Season 5 speaks about her struggle to prove herself as an actor. As she has been receiving offers only for bold and sleazy content.
Talking about her journey after getting a break in Ekta Kapoor's erotica series Gandii Baat, Pooja says, " I got a big break as a lead in the season 5 of the popular series. It was a life-changing part for me because I have never played such an important part before. I was feeling a bit of pressure and was nervous because it was a bold show and I was playing the role of a lesbian, but it came out pretty well. The audience actually liked it. But after that, I was only being approached for plenty of bold scenes and sleazy scenes. And it was very shocking."
ALSO READ: 'Female Artistes Who Dare To Go Bold Are Often Slut-Shamed,' Says Gandii Baat Actress Shiny Dixit- EXCLUSIVE
Lastly, expressing her opinion on the bold content and its acceptance in public, Pooja says, "As we have become relatively progressive, bold scenes have become common these days. But there are some people who just want to add bold, sleazy scenes just to attract the audience. As an actor, I will only choose those scripts where it is necessary for the story to show some bold scenes or without which the story won't run ahead. If the scenes are unnecessarily added I won't do it."
Image source: Instagram/datbonggal