Grahan Actor Anshumaan Pushkar: 'We Did Not Want The Show To Be Popular For Its Controversy But For Its Content'-EXCLUSIVE
Grahan actor Anshumaan Pushkar talks about getting appreciation within the industry for his portrayal, living the 1984 riots through the show and the fear that followed due to the boycott controversy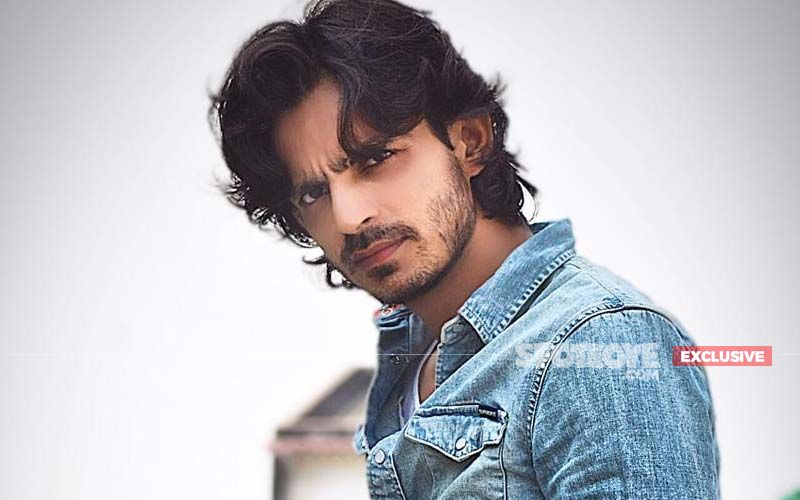 On June 2, Disney+ Hotstar came up with its new show Grahan, featuring Pavan Malhotra, Zoya Hussain and Anshumaan Pushkar in the lead. The show depicts two simultaneous stories set in two different times, with the past set during the 1984 anti-Sikh riots. Due to that, the show ran into a bit of a controversy before its release with people demanding a boycott of it on social media, but on its release, the show was received well.
Talking about the response, Anshumaan, who plays the character of Rishi, a younger version of Pavan Malhotra's character, says, "The response has been overwhelming. Being an aspiring actor, all you look for is public appreciation and Grahan gave me that approval." He even shares the importance of getting approval from within the industry. "An artist learns from appreciation as well as criticism. When you get appreciation from your fraternity, it just boosts your confidence. Sanjay Kapoor ji and a lot of actors appreciated our work and it motivates us even more to do better," he shares.
Ask Anshumaan if playing the younger version of such an experienced actor like Pavan added any pressure, and he responds, "There was not such pressure as Pavan sir had to follow me, with me playing the younger Pavan ji. But it was a pressure just thinking about the fact that he'd be following me and I had to make it worth it. I am a huge fan of Pavan sir, his screen presence and his skills. So, it was a challenge playing a character that will be followed up by him."

Even though just on screen, Anshuman had to live in an era which he wasn't alive to experience in real life, and he admits that it did affect him. "This issue is so sensitive and even if I haven't seen that, I have witnessed a lot of other socio-political riots in my life. that have affected the country. A lot of things change after such events, and when I was shooting, Sukhwinder Chahal sir, who played Manu's dad, described us the situation of 1984 as he had been 17-18 years old in Delhi during that time. Listening to his experience, changed my perspective too. Living that situation, even on screen, made me aware about the fear that pertained during that time and its aftermath. Going through such events makes you realise how we need to not have any more of them for our society," he asserts.

Ask Anshumaan if the boycott controversy just a few days before the show's release scared him, and he responds in the affirmative. "Definitely it did scare me. We completed the shoot in December last year and the show was to release in March, but taking note of the situation, we understood that it was a sensitive issue and we had a responsibility to do it sensitively. We kept that in our mind during the shoot as well and dubbed the show again so as to not hurt anyone's sentiments. So, we were confident of our work, but still when the boycott occurred, I was a bit scared. I knew that this story needed to come out but I was fearful of it getting pushed. We did not want the show to be popular for its controversy but for its content. And thankfully, that happened," he smiles.

Meanwhile, Anshumaan informs that he has the shoot of Jamtara 2 to get back to in a few days, followed by another web show and a film for which the talks are on.



Image source: Communication Heights, Instagram/anshumaan_pushkar