Hai Taubba 3 Actress Arshiya Arshi On Shooting The Bathtub Scene: 'I Was Shivering With Fear'- EXCLUSIVE
Arshiya Arshi, who romanced Poulomi Das in one of the segments in the anthology Hai Taubba 3, had to shoot a scene with Das in a bathtub. She talks about the experience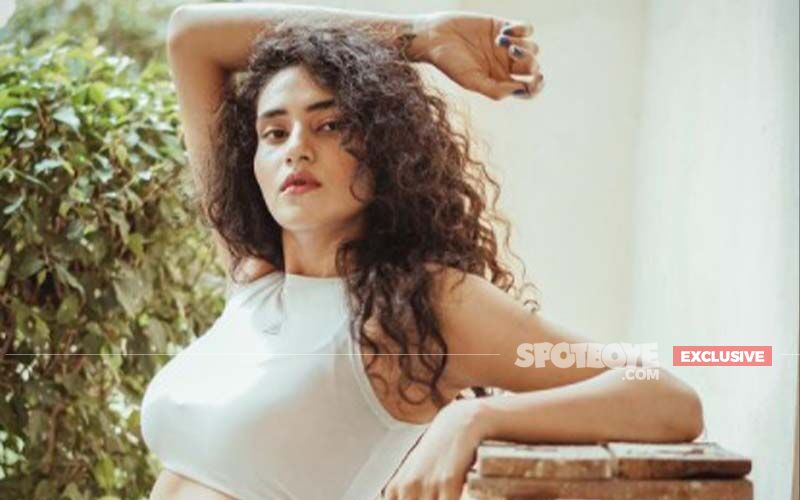 Reality starlet Arshiya Arshi who is currently seen in ALTBalaji's Hai Taubba 3, opened up on how she was shivering while filming for one of the scenes for ALTBalaji's anthology Hai Taubba season 3. Arshiya who romanced Poulomi Das in one of the segments in the anthology, had to shoot a scene with Das in a bathtub. Arshiya, a participant in the TV reality show Splitsvilla said that she was shivering while doing the scene.
Adding furthermore, on Hai Taubba 3 being aesthetically shot and not attempting to make it sensual. "I can vouch for it," said Arshiya when asked about the show, "The scenes I have shot for the show have been very comfortable. We also had a fantastic director on set who made sure we were always comfortable, and only then the scenes were shot. The outcome of that, I can proudly say, was beautiful. I have watched the episode and have honestly loved it."
ALSO READ Gandi Baat And Sacred Games 'Objectionable And Vulgar' Claims PIL, Seeks Regulation Of Online Content
Arshiya has been receiving great reviews for her performance in the series. "When I made my mother watch the episodes, she exclaimed how she loved my acting skills in the series. My mother has been an actor in Punjabi films, so this comment coming from her meant the world to me. All the reactions I have got for Hai Taubba Chapter 3, episode 2, have been quite overwhelming," Arshiya concluded.
Hai Taubba 3 is the third chapter in the popular franchise that exclusively streams on ALTBalaji. Hai Taubba Chapter 3 focuses on women and empowers them by lauding their decisions unapologetically. The new chapter will be about women who refuse to abide by societal norms and decide to break out of their monotonous lives to live the lives they truly desire.
Image Sources: Instagram/arshiyaarshiofficial