Hello Mini 2: Here Are 5 Reasons Why One Must Watch The Riveting Psychological Thriller Series Starring Anuja Joshi
Hello Mini 2 is now streaming on MX Player. Here are 5 reasons why you must watch the psychological thriller starring Anuja Joshi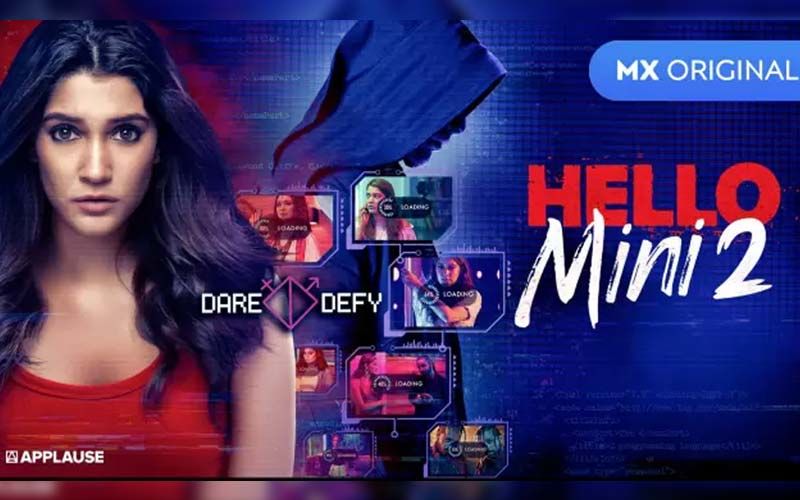 After Hello Mini, there had been a lot of excitement for its second season to premiere on MX Player. A few days ago, its makers released the trailer of Hello Mini 2, and it received a great response from viewers. For all those who were eagerly waiting for the series to release, Hello Mini 2 is now streaming for free, on MX Player. The series that follows the story of Rivanah Banerjee aka Mini (Anuja Joshi) is much more intense this time around as the voiceless, nameless, and faceless 'Stranger' has returned yet again to haunt her. Before you binge-watch Hello Mini 2, we bring you 5 reasons why you must watch this psychological thriller!
1. Anuja Joshi returns as Mini after her spectacular performance in the first season and that continues in this season as well. Her performance was lauded by many, and in Hello Mini 2, Anuja Joshi is seen reprising her role as Rivanah Banerjee aka Mini.
2. After a successful first season, Hello Mini 2 promises to be a great psychological thriller combined with a murder investigation that springs from Mini's participation in an illegal online game on the dark web. It is sure to keep you glued to your seats!
3. After watching the first season, fans will surely have many questions that are yet to be answered from the previous season, the biggest of them being the identity of the "Stranger". This series might hold the answers to the mystery left unresolved in the previous season.
4. Directed by Arjun Srivasstava, the series is adapted from Novonveel Chakraborty's 'Stranger Trilogy' and is written by Anand Sivakumaran and Ayushee Ghoshal.
5. The amazing background score, paired with a riveting edge of the seat narrative, adds to the suspense and is sure to make it a binge-watch experience!
MX Original Series Hello Mini 2 is produced by Applause Entertainment in association with Goldie Behl's Rose Audio Visual. Apart from Anuja Joshi, this series also features Gaurav Chopra, Mrinal Dutt, Anshul Pandey, Nikhita Chopra, Darshana Banik, Vinit Sharma, Abhinav Sharma, Ambika Nayak, Joy Sengupta, Summer Jacobs in pivotal roles. Hello Mini 2 is available to stream on MX Player for FREE in Hindi, Tamil, Telugu, and Bhojpuri.
Image source: MX Player