Hey Prabhu 2: Here Are 5 Reasons This Light-Hearted MX Original Series Starring Rajat Barmecha As Tarun Prabhu Is A Must Watch
Hey Prabhu 2 starring Rajat Barmecha is now streaming on MX Player. Here's looking at 5 reasons why you just can't miss watching this entertaining light-hearted series!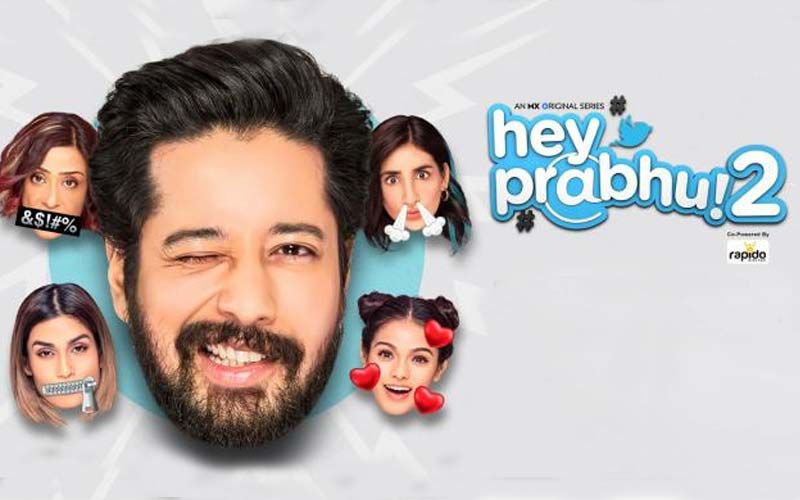 MX Player has been coming up with some really interesting line-up of web shows to binge on! The latest MX Original Series available to stream on the digital platform is Hey Prabhu 2 starring Rajat Barmecha. The second season of this series has 10 episodes, and is now available to stream on MX Player for free. Rajat Barmecha will be seen as a social media influencer with so many problems that will make you go- Hey Prabhu! Here's looking at 5 reasons why you just can't miss watching this entertaining light-hearted series.
1- After a successful first season, Hey Prabhu 2 promises to be yet another entertaining season. This time, there are double the issues, and the interesting storyline will keep you glued to your seats!
2- Udaan star Rajat Barmecha is back once again to reprise his role as Tarun Prabhu after absolutely slaying in the first season of the show. His excellent performance only adds to the already interesting and hilarious plot of the web show.
3- Tarun Prabhu's character is oh-so-relatable! It's sure to resonate with the youngsters and normalizes problems and issues that people of this generation face. Many of you will find similarities with Tarun's character.
4- Hey Prabhu 2 has an excellent ensemble cast! Rajat Barmecha reprises his role as Tarun Prabhu and is supported by an ensemble cast starring Parul Gulati, Achint Kaur, Jasmeet Singh Bhatia, Sonyaa Ayodhya, Pryanca Talukdar, Rituraj Singh, Grusha Kapoor, Dev Dutt, Ashish Bhatia, Raj Bhansali and Neha Panda, who bring the story to life.
5- Hey Prabhu 2 is a light-hearted series, and we could all use a laugh with everything going on in the world currently. This season of the fun and slice of life dramedy will see Tarun tackling a new reporting manager at the workplace, love complications, parental issues and moving out for the first time. This show is absolutely binge-worthy!
All episodes of this lighthearted MX Original Series are now streaming for FREE - only on MX Player.
Image source: MX Player