If You Drool Over The Handsome Doctors In Korean Medical Dramas Then MX Player Is Right Destination To Get A Glimpse Of Them
If medical dramas starring insanely attractive doctors is your thing, then binge on these Korean dramas, for free and dubbed in Hindi - exclusively on MX Player!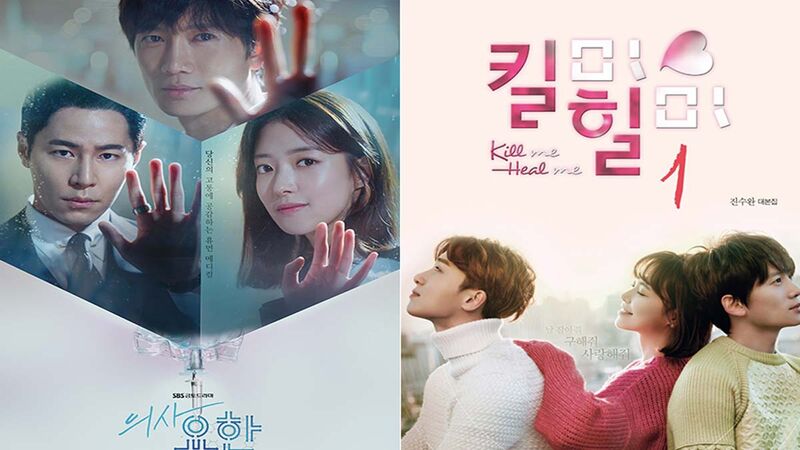 K Dramas have typically ruled the content scene in India since the early 2000s but today, there's a whole new craze for a different type of K Drama. Home to India's largest catalogue of international shows - MX Player hosts some of the popular Korean Dramas (Dubbed in Hindi), that can be streamed for free exclusively on this entertainment super app.
While soapy dramas, thrilling mysteries and over the top romance are some of the most loved genres in this content bucket, medical dramas continue to be one of the most liked sub-genres in the K-dramas craze and MX Player will spoil you for choices. While all these medical dramas are packed with inspiration and entertainment, there is one factor common in all these dramas. And that is a good-looking doctor! The plot mostly has a lot of drama going on in his life, but the brownie point is his knowledge of human anatomy, thus helping him save lives. On that note, scroll down to check out the list of Korean medical dramas available in Hindi for FREE on MX Player.
Dr. Stranger
Dr. Stranger portrayed by Lee Jong-Suk narrates a story of a doctor who flees from North Korea for his first home in the south. Followed by becoming a top surgeon, then being on a journey to reunite with a woman who is a lookalike of the one whom he left behind.
Kill me Heal Me
This drama is different from the rest! Ask Why? Well, it revolves around the life of Cha Do Hyun, who is the son of Korean conglomerate. The series shows him hiring a first-year psychiatric resident (Oh Ri Jin) in order to treat his multiple personality disorder. Unlike others, here he is shown suffering from seven personalities.
Dr. Romantic
This show traces the journey of Kang Dong-Joo (Yoo Yeon-Seok) and Yoon Seo-Jung (Seo Hyun-Jin), as they practice in a small unassuming hospital located outside Seoul. The duo is seen learning from the country's best surgeon, Dr. Kim, as they work on the hardest cases with him. But suddenly Dr. Kim disappears after an accident and only returns with a changed name to practice in the same hospital. However, his ways are totally against Dong Joo and Seo Jung methods they learnt in medical school.
Doctor John
Popular K-Drama sees Ji Sung (Cha Yo-han) diagnosing patients with mysterious pain, which others are unable to help, meanwhile, as he moves on from his past.
In addition to these, the lineup also features some of the leading dramas like Goblin, Pinocchio, Penthouse, Rich Man, I'm not a Robot, Into the Ring and Heirs among others.
Watch the promo here:
Stream the best of these K-Dramas in Hindi and for FREE exclusively on MX Player.
Image Source: dramainspect/mydramalist