Indian Matchmaking Season 2: Sima Aunty Is Back, Netlfix Announces The Return Of The Dating Series
After the enormous success of the first season, Netflix has announced Indian Matchmaking Season 2 starring Sima Taparia. The eight-episode series which was released last year was the most-watched show on the platform.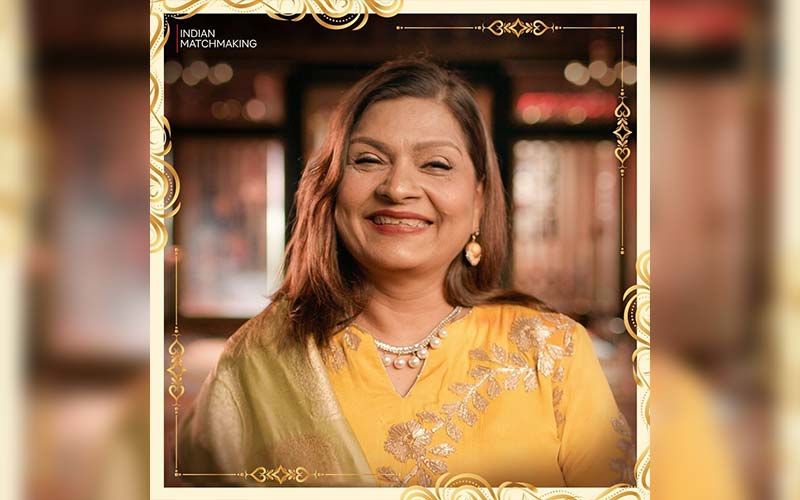 Netflix's Indian Matchmaking premiered on Netflix in July last year and instantly became the must-watch of quarantine. The show followed single men and women who have decided to opt for an arranged marriage and are seeking the help of Sima Taparia in trying to find the right match. Well, now after a year, and tremendous success of the dating series, Sima Taparia aka Sima Aunty will return for a second season.
On August 9, Netflix took to their social media handle to announce the return of the season. They wrote, "Keep your Biodata ready because Sima aunty is returning with Season 2 of Indian Matchmaking! The first season of the dating series sparked multiple conversations around the world and Sima Aunty which became extremely popular after the first season earned a nomination at the 73rd Emmy Awards.
Not only did Netflix announced a new season, they also recently announced a casting call for people over 18 years who live in the US, the UK, Canada or Ireland and are looking for love. Though the show received a lot of flak online for propagating sexism, casteism, and classism, it was one of the most-watched shows on Netflix. While for now the only confirmed face to return to the show is Sima Taparia, the details of the rest of the cast are awaited from the streaming platform.
Indian Matchmaking is produced by Industrial Media's The Intellectual Property Corporation (IPC), LLC. Executive producers are Aaron Saidman, Eli Holzman, Smriti Mundhra, and J.C. Begley.
Image source/ Instagram/Netflix