Jagame Thandhiram: Dhanush's Action Thriller Crime Drama Makes It Big Around The World
The posters and visuals of Dhanush's Jagame Thandhiram have also been screened at New York's Times Square post its release.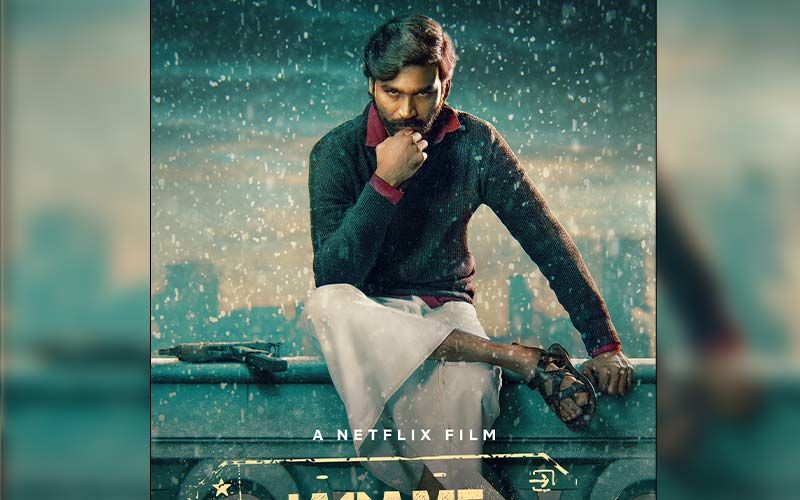 Dhanush's starrer Jagame Thandhiram which was released on 18 June on Netflix has been making waves ever since it's worldwide launch. Not only in India, but all over the world! In its first week on Netflix, half of the total viewers for Jagame Thandhiram were from outside India. Around the world fans are enjoying Jagame Thandhiram - the film has been in the Top 10 row in 12 countries outside India, including Singapore, Bangladesh, Qatar among others. Post its release the posters and visuals of Jagame Thandhiram were also being screened at New York's Times Square. The film has also been No. 1 in the Top 10 row in 7 countries, including India, Malaysia, and the UAE among others. It's safe to say Suruli has the whole world Rakita-ing! and has achieved a new milestone.
The story Jagame Thandhiram revolves around 'Suruli' (Dhanush)who is a reckless, gangster from Madurai and happens to get recruited by a London-based politically affluent gang leader 'Peter' (James Cosmo) and his men to understand and break into the illegal underworld operations of the 'Shiva' (Joseph 'Joju' George) and his gang which is rising in power, taking control of the illegal weapons and gold business of London. The fundamental theme of 'Suruli' is about a fight for what you can truly call home seen from the perspectives of three different characters. Also Read: Official Announcement Dhanush Raja Starrer Selvaraghavan Film Naane Varuven Goes On Floors In August
Produced by Y Not Sashikanth, the film has music composed by Santhosh Narayanan. The film also features Joju George, Aishwarya Lekshmi, Kalaitarasan, and Deepak Paramesh.
Dhanush who is making his Hollywood debut with the Russo Brothers in The Gray Man was showered with good luck hours before the release of Jagame Thandhiram. Recently, the actor also announced his next project Naane Varuven which will be directed by Selvaraghavan. Dhanush is expected to start shooting for the film from 20 August.