Kaali Peeli Tales Trailer Out: Six Part Anthology Stars Vinay Pathak, Gauahar Khan, Sayani Gupta And More, Narrating Tale Of Love And Relationships
Multi-starrer anthology Kaali Peeli tales trailer starring Vinay Pathak, Gauahar Khan, Sayani Gupta & others released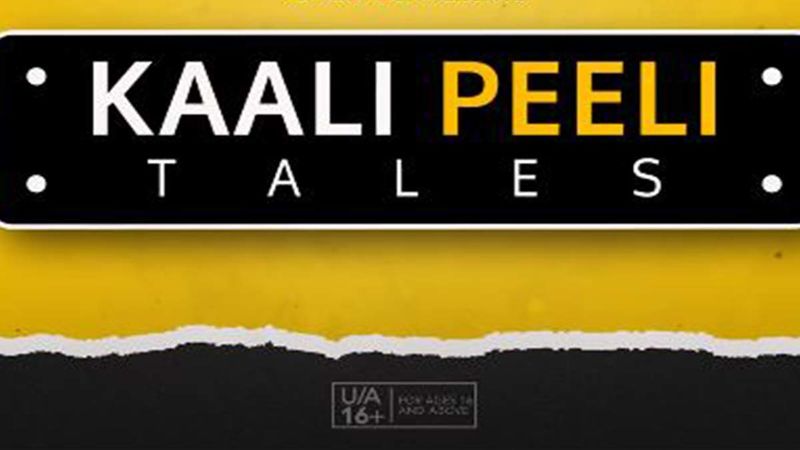 The trend of anthology, which is catching up on the OTT platforms, is once again all set to entertain the online users is with Amazon's MiniTv, Kaali Peeli Tales. Directed by Adeeb Rais of Madmidaas Films it will be premiered on August 20, 2021; it comprises of six stories narrating tales of love, relationship and complexities of life in the city of dreams, Mumbai. This six-part anthology stars Vinay Pathak, Gauahar Khan, Sayani Gupta, Maanvi Gaagroo, Soni Razdan, Hussain Dalal, Sharib Hashmi, Tanmay Dhanania, Sadiya Siddiqui, Priyankshi Painyuli and others.
Each story gets its character on a crossroad packed with changes and their acceptance for it. It also revolves around topics that are very much seen and felt in modern-day relationships. It includes romance, marriage, infidelity, homosexuality, forgiveness and divorce. Each story of this 6 part anthology is uniquely titled such as Single Jhumka, Love in Tadoba, Marriage 2.0, Fish Fry aur Coffee, Harra Bharra, and Loose Ends. Vijay Subramaniam, Director and Head of Content, Amazon miniTV and Prime Video India is confident that this anthology is a visual treat for Amazon customers.
He said, "At Amazon miniTV, we are always harnessing opportunities to provide our customers a diverse selection of content. With such a talented ensemble cast coming on board and giving our viewers six immersive short stories to cherish, we are certain that our Amazon customers will enjoy this visual treat along with a host of exclusive content available on miniTV."
Watch the trailer here-
Harsh Goyal, Director and Head of Amazon Advertising said, "We are delighted to announce our maiden collaboration with Madmidaas Films for a one-of-a-kind anthology on miniTV. These heartwarming and progressive stories will surely leave audiences spellbound. It is interesting to see how these six stories are perfectly weaved in to curate an anthology which will resonate well with our hundreds and millions of customers on the Amazon shopping app."
Adeeb Rais, Director, Kaali Peeli Tales said, "Each of the six stories in the anthology present a different shade of love and relationships. From new love to rekindling a marriage, from infidelity to divorce, each story will take viewers on an entertainment journey replete with multiple emotions. Along with the stellar ensemble cast, the city of Mumbai adds an interesting dimension to each of these stories."
Kaali Peeli will premiere on Amazon's MiniTv on August 20, 2021.
Image Source: Instagram/minitvonamazon