Konkona Sen Sharma On Working With Mohit Raina: 'I Never Knew He Is Such A Loved Star, It Is Great For Our Show' - EXCLUSIVE
Konkona Sen Sharma gears up for her first digital debut with the web series Mumbai Diaries 26/11. Speaking exclusively with Spotboye the actress opens up about working with Mohit Raina, the reason for doing the series, and much more.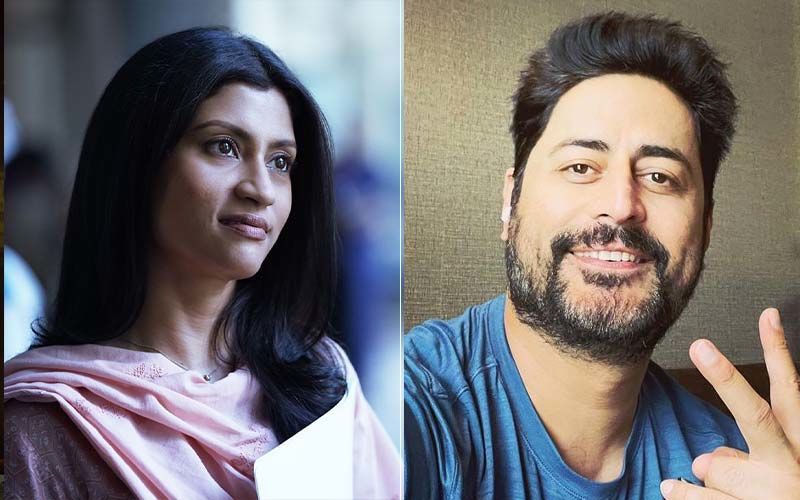 Mumbai Diaries is your digital debut what was that intriguing thing about this series that made you take up this character?
I had not done a web series before. So I wanted to do some and I've been getting offers but I have not been really connected with the material. Also, I know Nikkhil Advani from before and wanted to work together with him. When he sent me the script I knew that I had faith in his sensibility and knew that he would do a good job of depicting this real event with ceratin respect and dignity that it deserves. When the script came it was such a fat script because you know it is 8 episodes which is three times a movie. I found it very easy to read it was kind of a page-turner.
It was written almost like a thriller the events were unfolding in real-time. Here we have used 26/11 as the backdrop so it's like fictionalize kind of a setup. The action is based inside of a hospital mainly and partly in the hotel. So you could really see a very different perspective of the medical community, of the frontline workers and how they're dealing with all these events and folding what the challenges are. So you have the doctors, nurses, ward boys, the hospital administrators staff their own challenges, personal journeys, the challenges of working hospital, etc. These kinds of things it was quite interesting and is one of the first medical drama so that's why I was very happy to take up this project.
The show is basically based on true events, having said that how much of it is fictionalized?

So I would say it is largely kind of sticking to real events that there have been some minor changes, exact details Nikkhil would be a better position to answer. The terrorist had entered Cama Hospital I believe for half an hour or one hour or something like that, here also we have shown mid-season that they do enter the hospital. We have shown it for three-four hours instead of just half-hour. So there have been some tweaks like that but largely it's based on real events.
The 26/11 incident changed a lot of lives, how vividly do you remember this event?
I will share with you whatever I remember. I think me and a few friends had gone outside of Mumbai we had driven and we had we got to know through our phone. It was very difficult that time I was very confused. We didn't really have a handle on what is happening because it was not contingent on one event there were multiple locations. It was over three days so we didn't really know what was happening like it was very confusing, a very terrifying time in that sense. Even though it was after 23 days since the event, there was such heaviness in the air. I think everybody was just so united in the sense of shock that happened in Mumbai.
This is your first series with Mohit Raina in Mumbai diaries how is he as an actor?
I really enjoyed working with Mohit and the entire cast. I never knew Mohit was such a loved star. He is so humble, sweet, and normal onset, we slowly found out about his popularity. It's fantastic for us and great for the show. He is a wonderful human being, very easy. I think for all of us it was just kinda great experience. We prepared a lot and also did a lot of rehearsals. Did a medical workshop because all of us are actors but none of us are doctors, so we did a medical workshop with Dr. Sheikh who was actually present on the scene during 2611. So that was a nice thing, all of us were newcomers in that situation all of us we learning.
Is your character based on someone or is fictionalized?
No, it's not based on a particular person. I play somebody called Chitra Das who is a social service director in this government hospital. Often their life is not easy, what happens in a government hospital especially in a city like Mumbai it's not an ideal circumstance, there is a shortage of beds, medical supplies, equipment not working, not coming on time all kinds of things do happen. So they have their own personal journey, and my character has also been through her personal journey she is, somebody who is trying to heal from her past, which we get glimpses of in this season. So she doesn't have a lot of self-belief, she's not a very typical strong character from the start, she's somebody who is playing with self-doubt and she's very vulnerable and this one ability gives her certain compassion towards others. She always wants to help other people. Then we see her later having a lot of courage that's why the role is so interesting.
Image source/SpicePr