Mirzapur 2 Might Land In Legal Trouble For Misinterpretation Of The Novel Titled Dhabba; Author Warns Makers Of Taking Strict Action
Author Surendra Mohan Pathak has showcased his disagreement with makers of Mirzapur 2 for showing his novel Dhabba in a not so good light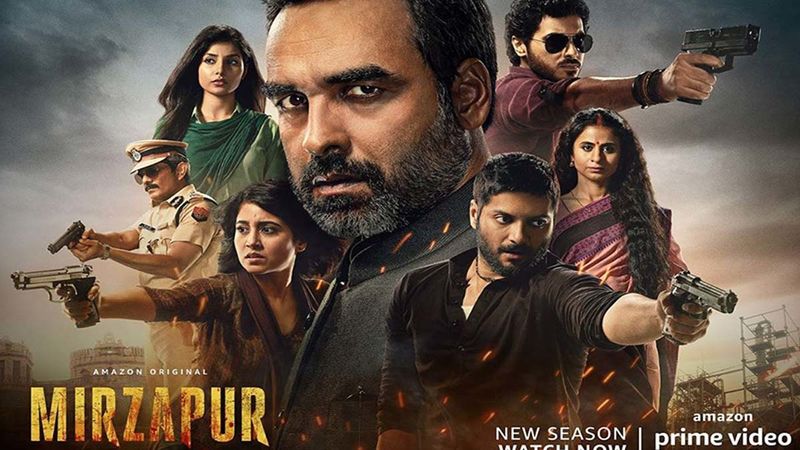 The most awaited web series Mirzapur 2 which hit the digital space recently has been in news for excellent work by the cast including Pankaj Tripathi, Ali Fazal, Shweta Tripathi and more, followed by a lot of memes on social media. Now the series might land in legal trouble. Writer and author Surendra Mohan Pathak has claimed his novel, Dhabba being used in the web show in an incorrect manner as sheer porno. The author pointed out a particular scene where Kulbhushan Kharbanda is reading his novel, and has no connection with the character.
Kulbhushan Kharbanda plays Sunil Tripathi in the web show, he also mentioned no existence of any character named Baldev Raj in the series. As per reports in Hindustan Times, he said, "On the contrary, what is being read is sheer porno, the undersigned cannot even dream of writing, supposedly to titillate the viewers. But in the process, the whole sequence is shown as an excerpt from my novel Dhabba', which amounts to mischievous misrepresentation." The author has penned a letter seeking removal of this particular scene from the web show.
He also warned writers and producers to take legal route if his request is not taken into consideration.
Image Source: Instagram/yehhaimirzapur