Money Heist 5: 'Kya Yeh Hoga Professor Ka Aakhri Class?' Asks Netflix To Fans In These BTS Photos Of Alvaro Morte, Jaime Lorente, Najwa Nimri
The makers of Money Heist season 5 shared some behind-the-scenes pictures ahead of its release in September. Check out!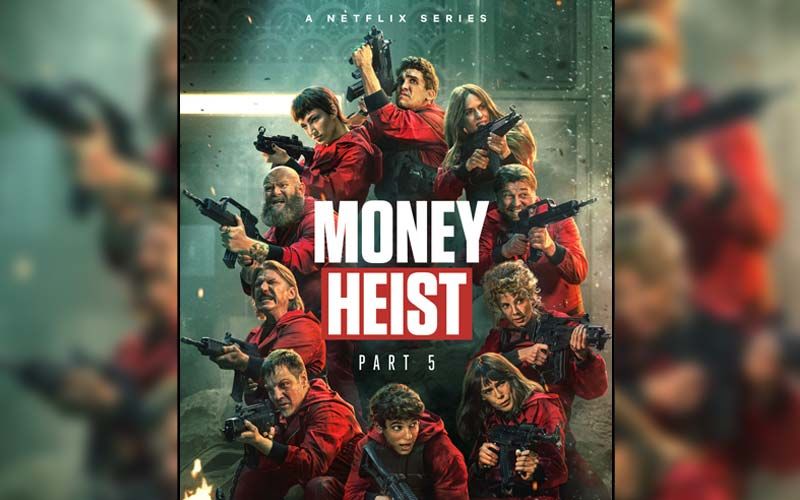 The makers of crime thriller 'Money Heist' aka 'La Casa De Papel' shared some BTS pictures from the last season, ahead of the show's release and it will increase the excitement level among fans. As many already know, on Tuesday, makers dropped the first official trailer of Money Heist and since then, fans have many questions regarding many things shown in the trailer.
In the BTS photos released by the makers on Netflix, we get to see the fun side of the stars. In the first picture, Alvaro Morte aka The Professor and Najwa Nimri, who plays inspector Alicia Sierra in the series, can be seen striking a cool pose next to each other. Rodrigo de la Serna, Miguel Herran and Jaime Lorente's (Palermo, Rio and Denver) photo show they had a lot of fun while filming the fighting scenes.
The trailer received an amazing response. The nearly two-minute long clip of the 5th season's first trailer shows the return of The Professor played by Alvaro Morte along with Nimri as Sierra, Itziar Tuno as Lisbon, Ursula Corbero as Tokyo, Pedro Alonso as Berlin, Esther Acebo as Stockholm, Enrique Arce as Arturo, Jaime Lorente as Denver, Belen Cuesta as manila and Darko Peric as Helsinki. Are you excited for the last season?
Image Source:IMDb