Money Heist Season 5 Trailer: Berlin Makes A Cameo; Action, Unexpected Twists And Turns Will Leave You Beyond Excited For The Final Season
The first official trailer of the fifth season of Money Heist is here and it will take you on an emotional ride. Check out!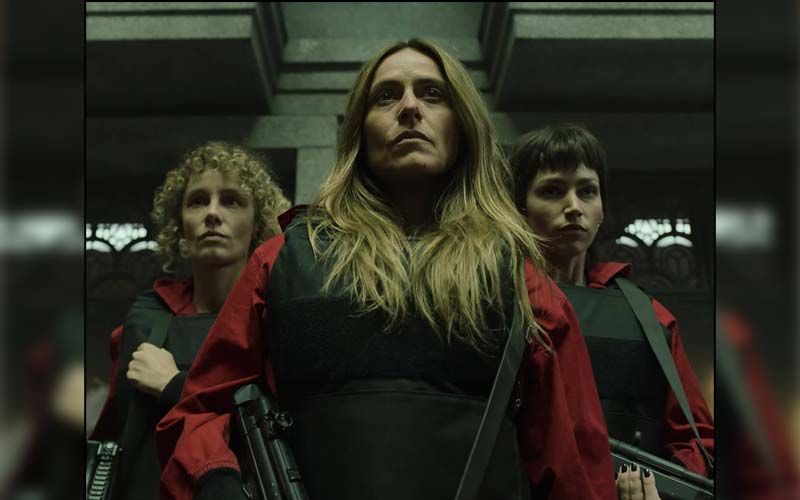 Ahead of the final season of the massively popular show Money Heist, the makers dropped the first official trailer, and as expected, it will leave you beyond excited for what's coming. The action-packed trailer is loaded with drama, twists and turns, and beyond anything will leave you excited for the upcoming season. The popular drama is just one month away from its release.
The nearly two-minute long clip of the fifth season's first trailer shows the return of The Professor played by Alvaro morte along with Nimri as Sierra, Itziar Tuno as Lisbon, Ursula Corbero as Tokyo, Pedro Alonso as Berlin, Esther Acebo as Stockholm, Enrique Arce as Arturo, Jaime Lorente as Denver, Belen Cuesta as manila and Darko Peric as Helsinki.
The trailer that is bound to give you goosebumps shows an intense fight between the gang, who has been shut inside the Bank of Spain for more than hundred hours, and the military, sent in by the authorities. Even as the gang mourns the loss of Nairobi (Alba Flores) Lisbon aka Raquel Murilla leads and motivates the team to fight the fight no matter what. As many know, Nairobi was shot in the head in the fourth season.
Fans took to the comments section of the YouTube video to express their excitement. One fan commented, "Finally!! Can't wait..And yes "in his plans we trust" Professor - such a powerful character." Another user dropped a comment saying, "Berlin is love and Professor is emotion. I know that professor will find the way to escape from this danger." A third user wrote, "Daaamn yes, to witness professor masterplans, Tokyo's furious fights." Are you excited?
Image Source:YouTube