Money Heist On Netflix To Black Widow On Disney+ Hotstar Top 5 Content To Look Out For This Week
Spotboye yet again brings you the top 5 watches of this week. This week has been very exciting for all the Money Heist fans, and Part 5 of the much-awaited series is out. Not only that we have a socially relevant film on Zee 5 Helmet, which is sure to tickle you for funny bones.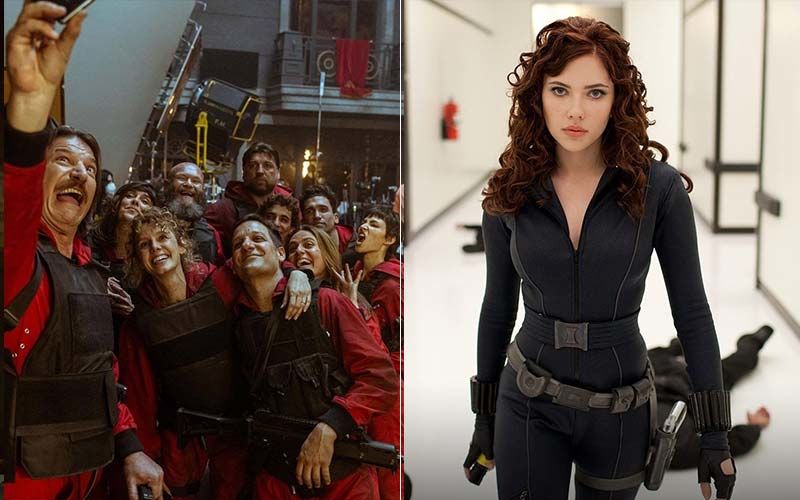 Like every week Spotobye brings you 5 binge-worthy content, that you can enjoy during the weekend. Binge-watching shows is definitely the way to kill time. So if you are confused as to what to watch here are some suggestions from suspense thrillers to comedy below is a list of all things to watch.
Here is a list of all 5 content that should be on your must watch list for this week
Cinderella
The movie is a classic fairy tale with a twist of modern music and a story of Cinderella whose ambitions matter more than anything else in the world. Camila Cabello will be seen as Cinderella in the film. The film has opened up to some great reviews and is currently streaming on Amazon Prime Video.
Money Heist

The entire world is celebrating the arrival of the final season of Money Heist. On Friday, Netflix released Money Heist Part 5 after a long wait (September 3). The crime drama, which premiered in 2017, will now conclude with the fifth season. The fifth season will be released in two parts on September 3 and December 3, according to the creators.
Even Mumbai Police too released a video of themselves in which their band 'Khaki Studio' performed a rendition of the famous song Bella Ciao.
Helmet

Helmet starring Aparshakti Khurana and Pranutan Bahl was released and some people are loving it for its unique topic while some think that it's a cringe-fest from start to end. The story of the film revolves around the taboo of using condoms and asking for them.
Black Widow
The film was released on September 3 in cinema halls. Though the fans have been super excited for this Marvel film, it turned out to be a great disappointment to marvel fans. According to reviews, fans have rated the film among Marvel's worst movies. Well again some have enjoyed the film and they recommend the film to be watched once.
Alpha Adimai – Tamil

This thriller flick is directed by Jinovi and it gives you an insight into the dark world of the illegal drug trade. This again has opened up to mixed reviews, but the story and plot of the film make it binge-worthy.