Mumbai Diaries 26/11 Actor Satyajeet Dubey On Director Nikkhil Advani: 'It's A Great Joy When Your Director Trusts You'-EXCLUSIVE
Satyajeet Dubey opens up about working with filmmaker Nikkhil Advani and how his faith and direction brought out the best in him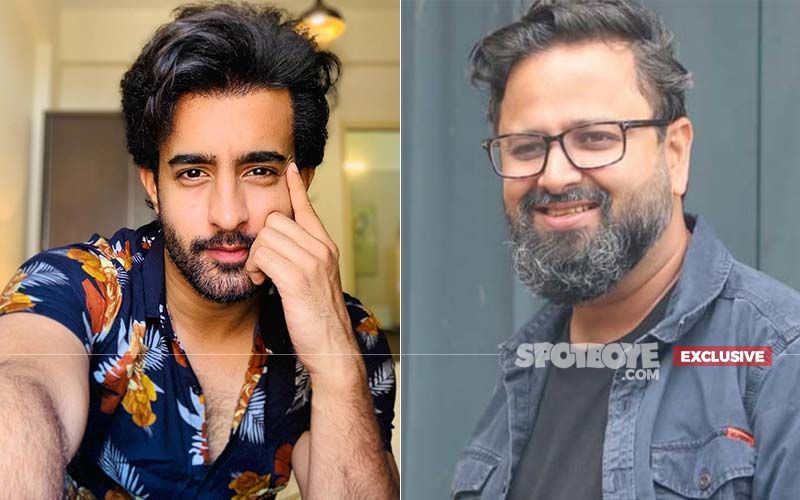 Director Nikkhil Advani, while talking about his cast from the show Mumbai Diaries 26/11 with SpotboyE. com, had praised his actor Satyajeet Dubey a lot, saying that he feels that he is a tremendous actor, but has never got his due in the 10 years he has been in the Hindi film industry. However, his portrayal of Dr Ahaan Mirza in the series, who suffers from imposter syndrome, has garnered a lot of appreciation.
Mention Nikkhil's statement about him to Satyajeet, and he is elated. "Nikkhil sir is someone who casts you just because you fit the bill and once you come on set, he expects you to perform. He is not a director who would tell you everything on what and how to do, and that's something even I like, as I feel it's my job to come after having done my homework," he says.
So, how was his experience of working with the filmmaker? "Initially I thought, why doesn't he come and talk to me as I like those directors who have a constant one-on-one relationship with you. But for Nikkhil sir, my respect and admiration has gone up like a thousand-fold. It was like an army of people on the set of Mumbai Diaries, including the cast, technicians and juniors. It was a crazy time but that man would singlehandedly command everything," he responds.
Satyajeet insists that he took up Ahaan's role due to his faith in Nikkhil. "When Ahaan came to me, I felt that he wasn't saying much in the series. So, when I put that across to Nikkhil sir, he asked me if I trusted him. I said yes and then he told me to have faith in him and say yes to the part. He is a filmmaker that I didn't want to miss out on working with," the actor shares.
He also praises the guidance and liberty that Nikkhil provided him with. "I remember I called him up to talk about the imposter syndrome that my character Ahaan suffers from, as it was a very paradoxical situation for me. On one hand Ahaan feels like he doesn't belong, but on the other hand he also feels like he is saving lives by doing that, so it was a dichotomy that I was struggling with. I asked him how far I should take it and he left it all up to me," he recalls.
Satyajeet maintains that this trust also helped to bring out the best in him. "I told him that I'll show it to him on set what I had prepared, and he told me that he trusted me and I should do it directly. And when I did the shot, he just said 'This is my Ahaan'," he gushes.
The actor goes on to rave about his director a bit more. "For me, I don't need a director who comes and teaches me how to act, I need a director who just shows me the direction. And it's a great joy when your director trusts you and lets you do what you want to do, and if at all you screw something up, shows you where you are going wrong. I used to keep thanking Nikkhil sir and he would ask me why, assuring me that I am good at my job and that's why he hired me," Satyajeet concludes.
Image Source: Instagram/satyajeetdubey, SpotboyE Archives