MY FIRSTS: Grahan Actor Anshumaan Pushkar Recalls His First Audition, First Break, First Paycheque And More-EXCLUSIVE
Grahan actor Anshumaan Pushkar recalls his first audition, break, success, pay cheque and more in showbiz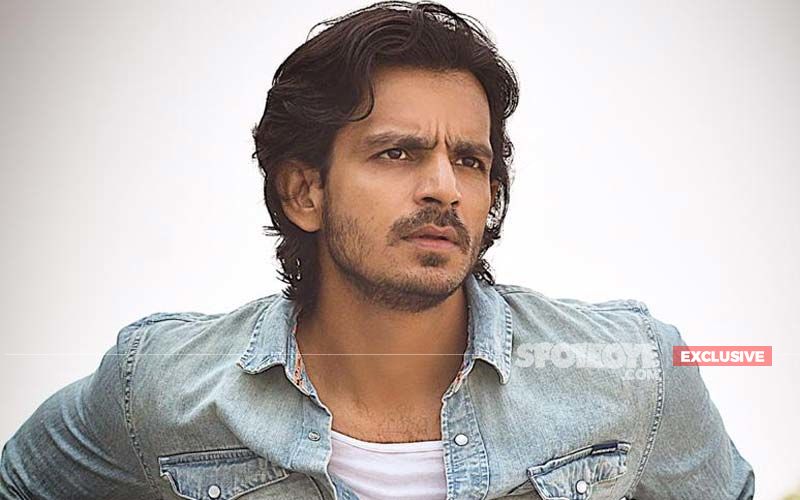 No matter how much success you achieve, people say you never forget your firsts—your first job, your first failure, your firsts success and more. In an exclusive conversation with Spotboye.com, Anshumaan Pushkar, who is currently garnering praise for his portrayal of a young Pavan Malhotra's character in Disney+ Hotstar's Grahan, recalls his firsts in the showbiz.


First Audition
I had just completed my MBA followed by a small acting course, and like a newbie, without any experience and idea, I went for an ad audition suggested by a friend of mine. It was for a popcorn brand and I had to just sit at the sofa and mime to eat the popcorn, and I still made multiple mistakes in that. I obviously didn't clear it but after the audition I went to check the tape and after seeing myself, I thought if I get selected and any donkey could become an actor.
First break
My only experience of acting was the Navratri plays in my society, that too about 10 years ago before I came to Mumbai. After learning my mistakes in numerous auditions, I started doing theatre. Six-seven months into that, I got an offer for a regional show where, even though the show was in a regional language, my character spoke in Hindi and was a poet. I used to write poems myself at that time, so I recited some of mine and the makers liked that with my long hair.
First pay cheque
I had got around Rs 22500 for my 12 days' work on the regional show that I got. In Mumbai, that amount is very meagre, so I sent just a little amount from it to my sister, some I spent on myself and rest was used to pay my pending bills.


First success
I had auditioned for an ad for Vikas Ppal, the casting director, and he liked me. He called me for another small web show too but even though the audition went well, it didn't work out. Around one and a half years later, when Jamtara came to him, he had me in his mind. But I was doing another TV show at that time for which I had bulked up. He wanted a 20-21 years old guy's look, so he told me that I'd have to lose weight. I asked him for 12 days and during that time, I didn't eat junk and just ran. When I returned after 12 days, they were blown away by my transformation and then I gave the audition and cleared it.


I came to Mumbai in 2012 and Jamtara released in 2020, so it was an eight-year wait. The shoot was completed in early 2018 and we had to wait a year-and-a-half for its release. Till now, I hadn't done any prominent roles that got recognised, but Jamtara changed that. It got a great response from everyone. Stars like Vicky Kaushal and Kunal Kemmu appreciated it, and even Aamir Khan called a co-actor of mine to complement our show. The show's success was a sigh of relief that opened doors for me.
First day on set

Since we already have had workshops for Jamtara, we knew each other. The first scene was a big scene and our budget was low, but we all had a tremendous amount of energy and just after the first shot we knew we were in good company. Our director didn't make us feel like we were acting. All of us still address each other by our character names as we became really great friends on that set.
First shot
My first shot was from the fifth episode. It was shot on the roof of my house in the show. That location was used just once, and even though it was my first day, the rest of the team had already shot for a few days so they were all in the mood. It was a group scene and I wanted my first scene not to be with Amit Sial as he was an idol for me, so I wanted to ease out with my group once. The shot was okayed in the first take.
First star I worked with
For me, it was Amit Sial sir. I had watched him in Inside Edge, so when I got selected and got to know he was also in the show, I was a bit scared. He was so seasoned and me and my friends would joke around with his dialogues from Inside Edge in our normal life. I was awestruck when I first met him but now, we have developed a brotherly relationship. He made me and all the new boys on Jamtara feel very comfortable and taught us very calmly about acting.

Image Source: Instagram/anshumaan_pushkar,Communication Heights