Never Have I Ever By Mindy Kaling Gets Great Response Post Its Release On OTT- Watch Trailer To Pick You Just Binge Of The Week
Mindy Kaling's Never Have I Ever has hit Netflix today and it looks like people have been liking it as they have some good words to share about the series. In this case, it brings us to the question 'Will Never Have I Ever be your pick this week?' 'Are you ready to just binge on?' Watch the trailer here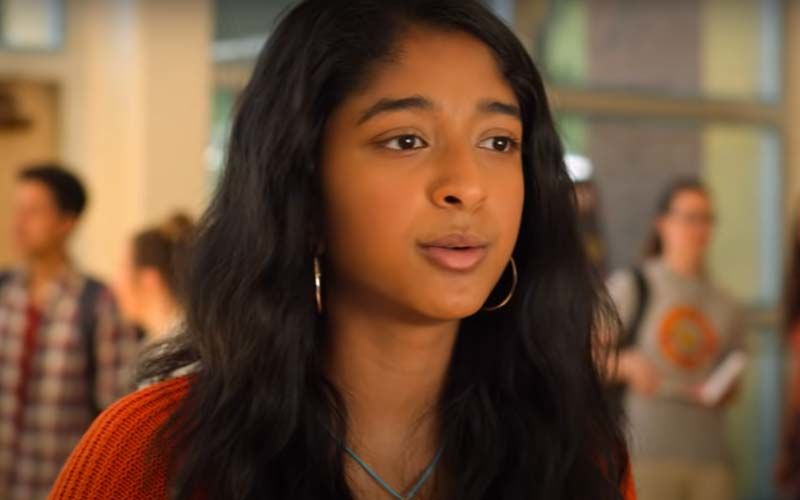 With a lockdown imposed on us for more than a month now, people are relying on the OTT platforms for some entertainment while the platforms are working their guts off to crunch on some great content for the viewers so now it's time to buckle up for some steamy teen romance. We have seen many teen dramas like Sex Education, Sabrina, Riverdale and many more on Netlfix. Netflix is back again with a super interesting saga titled Never Have I Ever which is all about a first-generation Indian-American has hit Netflix today.
However, after every release comes the reviews of the same and well, looks like the series has become a hit already. According to York Dispatch, they say that Mindy Kaling can easily give John Hughes (Sixteen Candles) a run for his money- Never Have I Ever. They also praised Mindy's writing while also praising her for nicely portraying "what it's like to be second-generation immigrants who keep one sneaker planted in their heritage while the other one dangles over American pop culture." According to Chicago Sun-Times, "Mindy Kaling's Never Have I Ever sets the tone for a smart, edgy, funny, sweet, lovely show. It announces the presence of newcomer Maitreyi Ramakrishnan as a genuine star who turns in natural and empathetic work as an intelligent, insecure, troubled and absolutely wonderful girl."
While the Mississauga Report said that "Never Have I Ever is a coming-of-age comedy unlike any other. Kaling and Fisher rewrite the rule book in a lot of ways." Speaking of Maitreyi Ramakrishnan's character, the portal mentioned that "the character she plays is unapologetically high-achieving and driven, with a short fuse to boot." Looks like all have nice things to say about the series. Is Never Have I Ever will be your pick this week? Are you ready to just binge on?
Speaking about Never Have I Ever, the show Never Have I Ever revolves around the story of an Indian-American teenager, named Devi Vishwakumar who wants to experience the best of the best during her school. Based on Mindy Kaling's childhood in suburban Massachusetts, the series is set to give the audience and fans a glimpse of the actress' school life back in the days. After a traumatic year, all an Indian-American teen want is to go from pariah to popular — but friends, family and feelings won't make it easy on her.
Image source: YouTube/ Netflix