Never Kiss Your Best Friend Lockdown Special: Anya Singh Says, 'I Borrowed Clothes From My Friends For The Show'- EXCLUSIVE
We spoke to actress Anya Singh about her experience of shooting lockdown special episodes of her series, Never Kiss Your Best Friend. Here's what she revealed to us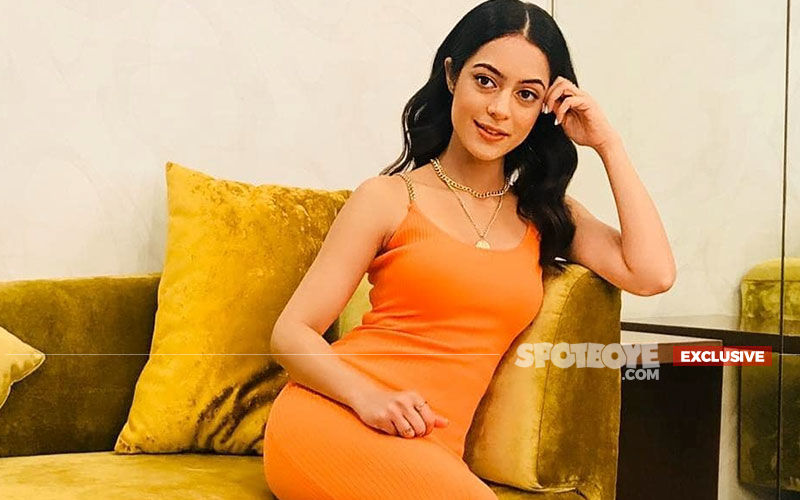 Never Kiss Your Best Friend With Anya Singh and Nakuul Mehta was loved by the audience. And to retain that love makers have decided to launch another part of the series, called Never Kiss Your Best Friend Lockdown Special which has been shot by the star cast by themselves at their home. This time it's about Anya (Tanie) meeting her Ex on social media which will be played by Zain Imam.
The show is set to stream from June 18 and talking about it exclusively, Anya said, "It's not season 2. The motive behind getting this lockdown special was just to uplift the audience mood during the crisis, as they connected really well with our characters in the first season."
Sharing the difficulties she faced while shooting the show by herself, Anya reveals, "Not just me but for everybody shooting at home was difficult. We all used to be on Zoom Call and from there we used to get direction ques. So, the scenes which we could probably do in half an hour, used to take an one and a half hour to finish. Above that doing hair and makeup on your own. When we shoot under normal circumstances, we have so many other departments taking care of these things but here there is only one department and that's you."
When we asked about the costumes which is a major concern for actresses, Anya revealed, "So something really funny happened to me. I came down to Delhi before the lockdown with one hand luggage for 3-4 days and while I was here lockdown was announced. I really didn't have much to wear so I had to borrow 2-3 dresses from my best friends and rest was mine. I managed with the available makeup and honestly there were many things missing. So, all that was done with a lot of jugaad like agar ye nahi hai to isse use kar liya. With this I also want to ask my fans to not expect a lot in terms of my hair makeup quality just forgive me for that. I tried my best."
The 10 minute series will have 10 episodes. However, Nakuul will not be part of it.
Image Source: instagram/anyasinghofficial