Pranutan Bahl Say, 'I'm Not The Kind Of A Person To Get Mocked Down By Society's Pressure' - EXCLUSIVE
In an exclusive interview, Pranutan Bahl opens up about the similarities between her and her character Rupali in Helmet, why she thinks the comedy genre is difficult, and her disappointment that the film couldn't release in theatres.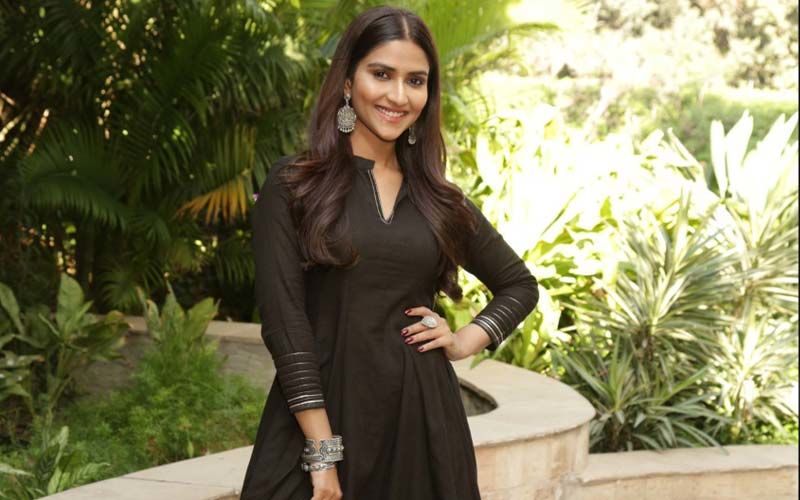 Your first film Notebook, was in the romantic genre and Helmet is an out-and-out comedy film, having said that how difficult did you find working on this film?
It is difficult. It's very difficult especially when you're working with such spectacular actors like Aparshakti Khurana, Abhishek Banerjee, and Ashish who also have a theatre background who also have done cinema in this genre. Very importantly they know how to catch the tune of the film and it comes to them very naturally. And for me to get there it required 10 times more hard work. So initially it was very difficult because I was also coming from a very different school of prep. In Notebook, we used to work for 2-2 months to put ourselves in the character. For Helmet, I got selected in my audition and within seven days I was flying to Banaras. So there was no time to do anything, but that also taught me a lot. Helmet was shot very differently it was very spontaneous as a film. So that taught me to think on my feet, my process became shorter. I was very blessed because my director, writer, and my co-actors have only encouraged and supported me throughout. But yes it is true, comedy is difficult it's not easy.
How much did you relate to your character and could you see yourself in Rupali?
I do see myself quite a lot in Rupali. As a person even I am extremely strong-headed, I'm very stubborn like her. I believe that something is right I want to do it, I'm not the kind of a person to get mocked down by society's pressure. As in 'log Kya kehenge' , that jazz I really don't care because I know that I am answerable only to myself and my family and those components make sense to me, but not societal pressures at all. So I could relate to her a lot. My character Rupali speaks very openly she's a very aspirational and honest girl. She sells condoms, she believes that there is nothing wrong in it. I hope that this gives girls to have the guts to go to a medical store and have the strength to buy it. They gonna look down upon you five times and eventually they are going to shut up the sixth time.
Have you ever been looked down upon for your choices?
Yes, I have. I started auditioning very randomly, I never used my father's name in any kind of contact. I used to go for random introduction videos. I still remember it was my first audition and obviously I was very nervous, it was with the casting director and I had been shortlisted after my introduction video. We were given a little bit of a scene, and later this other girl came up and she was being little strange and she was like, " I think you should remove the bangles they are not suiting you, looking very weird," and the way it was said was basically to put somebody down. So I told her "but I like it." I think it will happen to you, not everybody vibrates on good spiritual energy or frequency so we are going to meet all sorts of people that you have to learn to overcome that and stand your ground.
Helmet, was made for theatres unfortunately because of what is happening right now, the film is releasing on Zee5. As an artist is there a slight disappointment that audiences, your family, your friends won't be able to see it on the big screen?
Honestly, we can't really compare cinema and theatrical experience to OTT they are very very separate. Secondly, I think as an industry, as a human being it is very important to adapt to your environment. Now if you don't have cinemas then what do you get by being disappointed. I would have got disappointed if cinemas were functioning and my film was not releasing but that is not the case. So honestly no I'm not disappointed because I feel that I am very keen on people seeing the film and the only way that they going to see the film is on the most available medium that is an OTT platform. Plus that's too much uncertainty attached to the cinema. It's not wise to keep a film holding.
There are celebrities who are raising the question as to when everything is open why are theatres not open do you think that will also make a difference? Do you think as the industry you should come together?
It will make a difference but you know unfortunately when you're in a decision-making capacity you have various other factors to look up to. As a government, you have the responsibility of a lot of lives so I do believe that they must be looking at some aspects and not opening cinema halls. Maybe they are working at some SOP's that something will work out which is safe for everybody to visit cinema halls. Of course, we miss it and the charm of cinema is the charm of cinema. But having said that life is very important and I think we need to trust the government in making that decision at the correct time.
How was working with Aparshakti Khurana?
He is amazing, he is full of life, he's like a bundle of good vibes and of course a brilliant actor but he is also a brilliant human being. Every day he has encouraged me to do better, he believed in me, he's been like rooting for me since day 1 and we really get along. We're friends so we chill together, we catch up with each other all. We bond on Punjabi food, music and we both are lawyers also, so it's a lot of fun.
What's next Pranutan apart from helmet what are you doing?

Well, I'm not too comfortable saying anything right now because everything is right now in the nascent stage but as soon as I can say something I will definitely reveal it because I am excited too but now my energies are all on Helmet and I'm just focusing on the film and it reaching people.
Image source/spotboyearchives