Pride Month: Ekta Kapoor And ALTBalaji Turn Out To Be A True Ally To The LGBT Community- EXCLUSIVE
As we mark an end to the Pride month, it is certainly the accurate time to raise a toast to the TV czarina Ekta Kapoor for giving a platform to the voices and characters that weren't given much importance before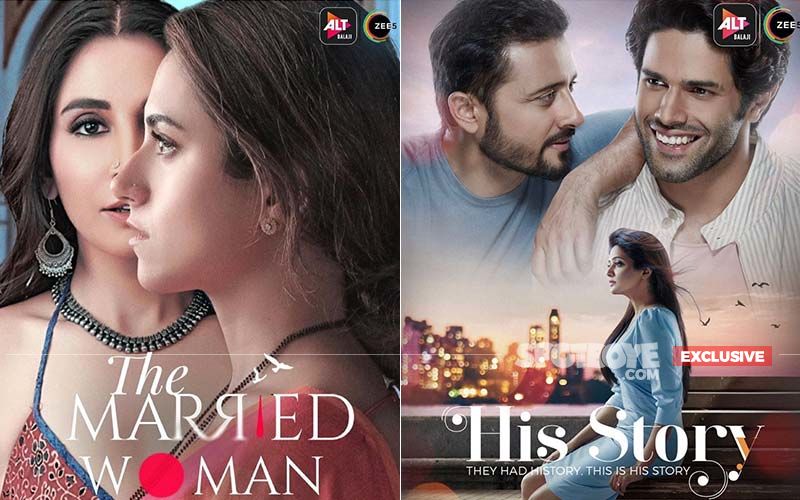 June is when people hailing from different spectrums of sexuality and gender celebrate their uniqueness and individuality. It took years for Indian cinema to give the right platform to people hailing from the LGBTQ+ community. However, one streaming giant that has taken pride in representing the diversity in sexuality is ALTBalaji. Right from its inception, the Ekta Kapoor-led streaming platform has taken a firm stance in portraying people with alternate sexuality with much sensitivity and sans any stereotypes.
Since then till today, whether it was Boris, a transgender character in the historical drama Paurashpur, or several characters from their anthology series Hai Taubba, we saw and related with these characters. In the fictional period drama Paurashpur that was released on ALTBalaji earlier, Boris was a character everyone cheered for. It is a known fact how transgenders played a pivotal role in Indian history. While many have mocked the community or shown them in a certain way, it was Paurashpur, a show that portrayed the community in a strong light. Milind Soman as Boris was a real winner.
ALSO READ: His Storyy Actor Mrinal Dutt: 'I Don't Fear Getting Stereotyped For Playing Gay'
Apart from that, ALTBalaji also introduced several Indians to the concept of pansexuality. Peeplika from The Married Woman, was the first Indian pansexual character on screen. It was refreshing to see the different spectrums of the community being represented. And to have someone like Monica Dogra, playing the character, gave the people from the community loads of delirium. In the same show, the makers also introduced us to a bisexual character. Astha, played by Ridhi Dogra, was bisexual, and for the first time again, we saw the struggles of traversing choices, who is married and exploring her individuality.
In 2021, the platform released two big-ticket shows, The Married Woman and His Storyy, with LGBT+ characters taking the center stage between March and April this year.
Talking about the same, Ekta Kapoor, the head-honcho of ALTBalaji in a series of tweets, said, 'This is for everyone who has been asking me why we are releasing two same-gender love stories in two months. To them, I would like to say that we do millions of opposite-sex love stories & no one asks that.' She also added, 'Acceptance for all kinds of love and ALTernate storytelling is what we, at ALTBalaji, wish to showcase with our stories! Our recent launch, #TheMarriedWoman has been loved and appreciated by all! We're humbled with the response of the audience and critics alike on our same-gender love story!"
As we mark an end to the Pride month, it is certainly the accurate time to raise a toast to the TV czarina for giving a platform to the voices and characters that weren't given much importance before.
Image Source: Instagram/crimrinal/iridhidogra