The Married Woman Actresses Ridhi Dogra And Monica Dogra On Show's Success, Intimate Scenes, Season 2- EXCLUSIVE VIDEO
Here's an exclusive interview of Ridhi Dogra and Monica Dogra where the actresses speak about their recent show, The Married Woman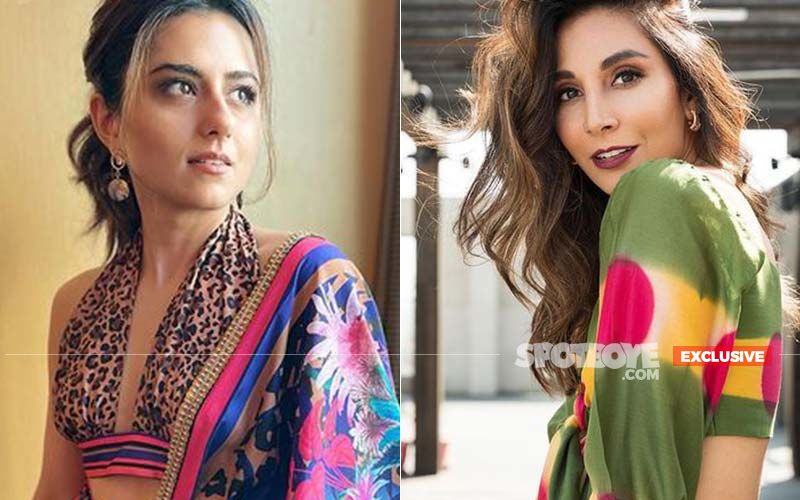 Actresses Ridhi Dogra and Monica Dogra have been receiving immense love and appreciation for their characters of Astha and Peeplika in ALT Balaji's recently launched web series, The Married Woman.
The two actresses joined us for an exclusive video chat where they not only spoke about the success of the series but a lot more. Read on;
Ridhi your show Maryada was the first television show which had the storyline involving a gay character, 10 years back. Do you feel since then the audience has evolved?

Based on the audience reactions, I can feel that the audience has definitely evolved. I am getting a lot of positive feedback for my work in 'The Married Woman'. But at the same time I also feel that if you do something with grace and sensitivity, you get that kind of response. To all the things out there which probably didn't receive that kind of response, may be because if you do something with the point of instigating people or doing it with shock value then you get the responses like that but in our show we were clear with the point from the writing that they want it to be sensitive. They want to maintain the grace of the story and the relationship. Makers were very clear with the fact that we have to make it with a lot of sensitivity and hence they have received the same love in return.
Our society still doesn't accept same sex love story, you feel the show will change that perception?
I hope so and a lot of people are messaging me saying that this will change the perception. But I don't know as content creators or as actors we can really change anything. People have been trying to change things since forever but society has its own way of working. Like I have been saying, our society is uncomfortable with a lot of things and I think the sooner we understand this the better things will be. There are a lot of layers of hypocrisy. But what truly matters is how you react to it personally. This show is on the OTT platform that gives you the freedom to watch it alone. People like to put on their headphones and enjoy the content. I don't feel people will have a problem with such content. It's just that when they are amongst people they don't want to be different from the crowd. And that's when the problem comes in. But as long as people are accepting it personally in their personal spaces I think that's enough.
Do you feel after the release, the intimate scenes between Monica and you are being taken in a right spirit?
Absolutely. I am getting so much feedback where people are saying that was just a part of that story. It's not everything. It is a journey of a woman who doesn't talk about her feelings and gives out her emotions, who doesn't even acknowledge what is happening inside her. So, the intimate scenes were easy. I had no apprehensions also. I am an actor and have seen so much of world cinema that for me I understand that if you need it, you need it. There were also some parts which were deleted from the time we shot. A lot of intimate scenes have been deleted. So, what was important has been kept and what was not important has been removed.
Ridhi can we expect a season 2?
Me, Monica, Suhas and our director are all geared up for the sequel. But it all depends on the audience's response.
Check out the complete interaction video above.
Image source: Instagram/iridhidogra/monicadogra