Raskisa Duggal And Maanvi Gagroo Get Their First Dose Of Covid Vaccine
Actress Rasika Duggal and Maanvi Gagroo take their first shot of the COVID-19 vaccine. A picture of the same was shared by the actors today on social media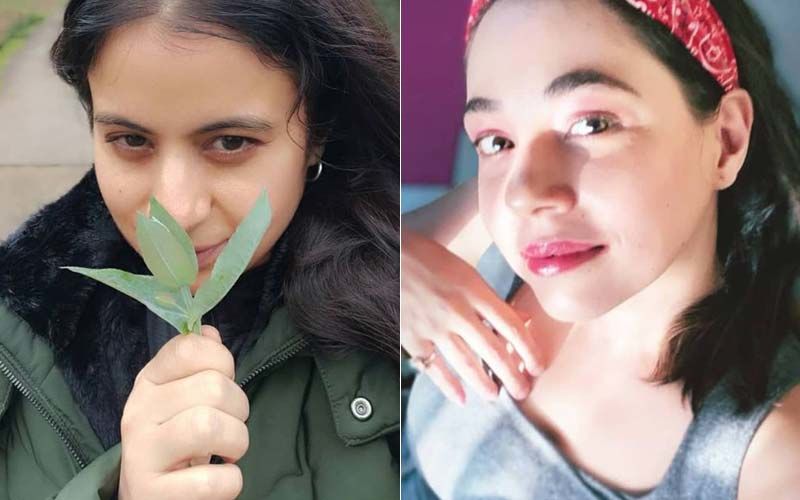 As the Covid vaccine is made available many young actors from the industry have rushed to get themselves vaccinated. As the cases are on the rise in India, getting vaccinated its utmost importance. After Radhika Madan, Sanjana Sanghi and Pulkit Samrat, the latest celebrities to get vaccinated are Mirzapur 2 actress Rasika Duggal and Four More Shots star Maani Gagroo. The actresses stepped out to take their vaccination shots and shared the same on social media to encourage others to do the same.
Last seen in Out Of Love Season 2 Rasika took her first dose of vaccine at Nair Hospital and praised the frontline workers and the BMC staff. She wrote, "And finally I am 18! Vaccinated. First jab done. Please register yourself if you haven't yet. Even though getting an appointment took multiple tries (from @mukulchadda who aced the fastest finger first act with help from covialerts.in). Once there, it was all smooth and streamlined. Thank you to the very brave frontline workers, to @mybmc and to the people at #NairHospital for making the process seamless. And for the first time this week, I felt hopeful... the most desirable side effect. #GetVaccinated #BreakTheChain #IndiaFights Corona"
Actress Maanvi Gagroo too followed the suit, the actress took to her Instagram account and informed about her first jab of the vaccine. She also emphasized the importance of the vaccine. Sharing her picture, Maanvi wrote, ''1st shot done, one more shot, please!! Pls register yourselves & get vaccinated at the earliest Thank you @my_bmc @mumbaipolice for the ease & smoothness of the entire process. Thank you to all the volunteers/staff at the #bkcjumbocovidcentre for patiently answering everyone's queries related to the procedure. And a big Thank you @puneet.batraa for your repeated attempts at booking a slot & finally managing it 🤗🤗
P.S. I was terrified of getting a shot coz
1) I have a mild to severe phobia of syringes/needles (hence no photo of actually getting the (and 2) I was worried the center would be crowded and the process cumbersome.But...
Very soon both my fears were completely rubbished because
1) for the 1st time in my life, an injection didn't hurt, AT ALL! That also got me a little worried tbh (#bornworrier) but more on that later and
2) There were well-planned, allotted booths & sections leaving no room for crowding (#seewhatididthere). Everything was just so well managed
That's all folks!
#vaccinationdone✔#ɢᴇᴛᴠᴀᴄᴄɪɴᴀᴛᴇᴅ #ᴠᴀᴄᴄɪɴᴇssᴀᴠᴇʟɪᴠᴇs #1stdoseofhope''.
Well it's very encouraging to see these celebrities taking the initiative in spreading the awareness.
Image source: Instagram/rasikadugal/maanvigagroo