Ruhi Singh On Her Journey In The Industry, 'I Have Faced Rejections, I Was Never Given A Project On Platter'- EXCLUSIVE
Ruhi Singh who will now be seen in Chakravyuh co-starring Partiek Babbar talks about her struggling days and how she never got a project on a silver platter.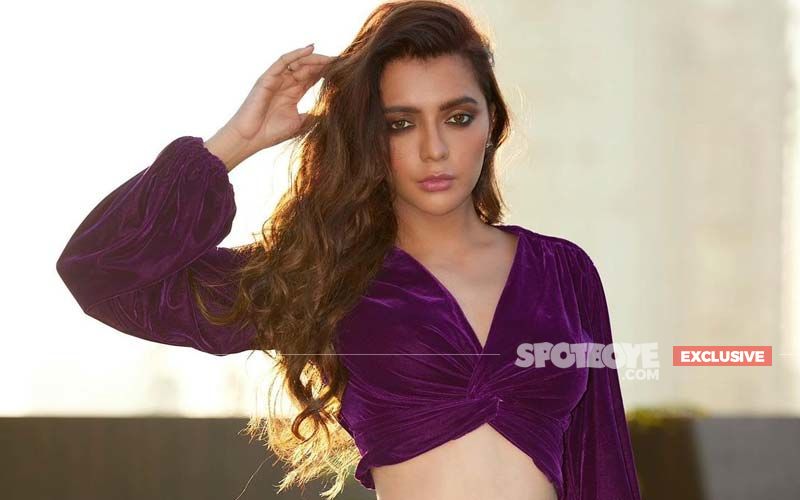 Actress Ruhi Singh who we saw playing a fierce cop Meera in Ekta Kapoor's Bang Baang has been impressing the audience with her character Sagarika in the latest released web series Chakravyuh. It also stars Pratiek Babbar. Ruhi who is not just known for her good looks but her action stunts too had an exclusive chat with us where she spoke about playing a victim in her latest series, what inclines her to do action scenes and how she keeps updating her skills to be relevant in the industry. Read On;
How was your experience playing Sagarika in Chakravyuh?
For me, it was the most difficult character for me to play to date. Because of the kind and range of emotions I have portrayed here, I have never done in my previous projects. I wanted to play this character with complete honesty so that the people who are watching me can actually feel those emotions. My character Sagarika is a victim jo ek chakravyuh mein phais hui hai. Today life is all about social media and here in the series, we are actually showing that how things can go really wrong if you are not careful and how someone super innocent gets stuck in something extremely overpowering. So Sagarika was a very important character to me and I have given it my all.

Did you get to do some action in Chakravyuh?
I am doing the action in Chakravyuh but it's not full fledged action what I did in Bang Baang. Because in that series I played an action hero, a cop. Here I am the victim.
What sort of roles attract Ruhi?
I just want to do meaningful roles with substance where I can get the satisfaction of my craft. Where I get to explore different range of emotions. Basically, the versatile roles where I can have the opportunity to act. I am not against glamorous roles. In fact, I would love to play something fun and glamorous. But at the same time, that's not the only thing I want to do.
What inspired you to be an action hero?
I have grown up thinking the sky is the limit for a woman. I come from a family where women are always empowered. So when I took martial arts in schools I remember it's not that I didn't dance I also dance. Actually, I am trained in pole dancing but at the same time, I am also training in martial arts and kickboxing. Because I feel girls can do it all. I have grown up watching Xena: The Warrior Princess and that used to be my favourite show. So I have always been fascinated with woman action heroes. In India, we have such great examples like Rani Laxmibai and so many where woman are super strong. And I think it's high time we have our own wonder woman.
In Bollywood when we speak of the term 'action hero' what comes to our mind is male heroes and not the heroines. Do you think that perception needs to be changed?
Now we are in 2020 and times are changing slowly and steadily. And I think now they should actually start considering actresses as an action hero. Like when wonder woman came out the whole world watched it. In Hollywood there so many examples where actresses have been action hero and I think now Bollywood should also introduce such powerful roles for actresses.
You started your career with a big banner film 'Calendar Girls', do you feel the industry has been kind to you?
See I didn't have a Godfather in the industry. And I have no support in the industry. I am a complete self-made girl. In my entire family, nobody comes from a glamour line. This was a very new thing which I took out. So without any support or knowing anyone in the industry all I can do is give my best. Get as many skills that are possible. I keep myself training when it comes to singing, dancing. martial arts, kickboxing, skiing. I have done so many acting workshops and from really top coaches of the country. My only motto has been to work on myself. Because there will be a tough world out there you just got to be your best.
Go on...
I always wanted to show my versatility as an actor which now I am getting to do. I wanted to change the perception of just being a pretty face or model. Even I have the skill just give me a bigger narrative. I can play a strong woman. So when I didn't that kind of roles I decided I am not going to do it. And now finally such characters are coming my way and I am happy about it. Like Ekta Kapoor, Mam gave me Bang Baang and I am really grateful. Now Sagarika in Chakravyuh. After this also another series of me coming out where you will get to see me again in a completely different avatar.
Outsiders don't get acceptance in the industry easily, this is said by a lot of people. Did you also go through all this?
See what I have experienced here in the industry is a lot of rejections. Which every actor sort of has to face. A project was never given to me on a platter and the most difficult part of getting a project is getting a project. The drawback is I didn't have access to big filmmakers. So all that I have able to do till now is through auditions. And sometimes I have given some really good auditions but things didn't turn out. But I never gave up.
Any director you dream to work with?
My dream director is Sriram Raghavan and I love to work with him sometime. I just love the way of his storytelling.
Image source: Instagram/ruhisingh12