Sabka Sai: 5 Lesser Known Aspects Of Sai Baba's Life That Raj Arjun Starrer Highlights
MX Player's upcoming show Sabka Sai's trailer was released recently and it is receiving a great response. As we look forward to the web series, we list down 5 things we got to know about Sai Baba's life after watching the heart-winning trailer.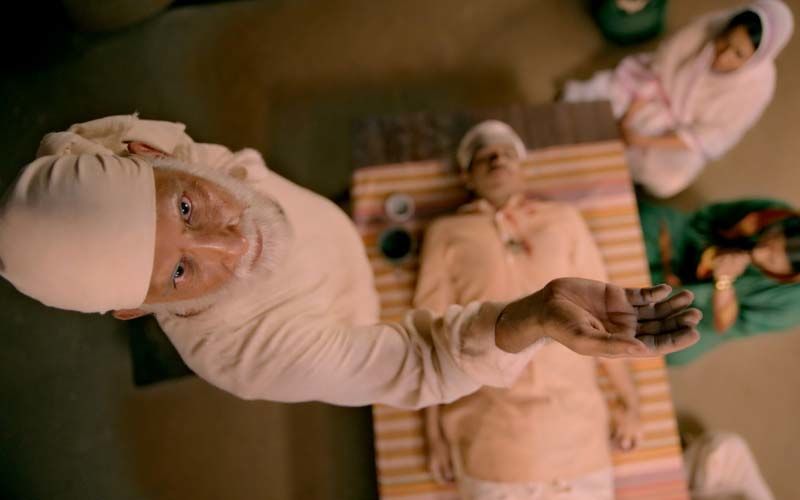 The trailer of MX Player's upcoming show 'Sabka Sai', gives us a peek into the life of this great Sufi saint, his progressive thoughts, revolutionary amends, and the story of how a generous guru went on to become God almighty for the masses. As we know, he was a guru who preached nothing but still taught everything. He never asked for an ornate temple, neither did he favour any religion. His sole aim was to enlighten his devotees and push them to discover their best selves.
A saint worshipped across India - Sai Baba has touched and enriched the lives of many. Talking about the trailer, it introduced us to some lesser-known stories about Sai Baba's life and we're in awe, take a look:
1) "Band Karo Yeh Batwara"
Sai Baba's teachings on religion are extremely appropriate even today. He believed that hindu, muslim, sikh, whichever religion you're from, it should serve one purpose - motivating you to become a better person.
2) He was renowned for his Ability To Cure People
3) His Role In The Lives Of Indian Freedom Fighters
The trailer shows several enactments from the Indian Freedom Struggle, and how Sai baba counselled Indian freedom fighters towards the right path. His guidance, advice and actions are touted to be portrayed on the show. His journey from being an adopted infant to establishing himself as the 'Saint from Shirdi' is beautifully narrated with layers of historical events like the Indian freedom struggle or epidemics like the Plague.
4) Hostile Situations Faced By Sai Baba
From his teenage identity struggles to facing hostility at the hands of doctors and politicians - the show will portray Sai Baba's difficult journey and how he triumphed at the end of it.
5) "Progressive" Is an Understatement For this revered saint
The show will bring out aspirational personality traits of Sai Baba, the exact reason why he's a force to reckon with today. Right from his liberal belief in widow remarriage and acceptance of inter-religious marriages - "Sabka Sai" will portray the praise-worthy beliefs of Sai baba.
For the uninitiated, Raj Arjun will essay the character of Sai Baba, while Gulki Joshi, Mohammad Samad, Aakash Sinha, Manoj Kolhatkar, Rohit Phalke , Asheesh Kapur, Devika Daftardar will play other pivotal roles.
Image Source:PR