Sabka Sai's Lead Actor Mohammad Samad: 'People Were Coming To Touch My Feet Since I Was In Sai Baba's Costume'-EXCLUSIVE
Mohammad Samad, who has worked in films like Tumbbad and Chhichhore and will now be seen in Sabka Sai, talks about his experience of living the life of such a celebrated and respected figure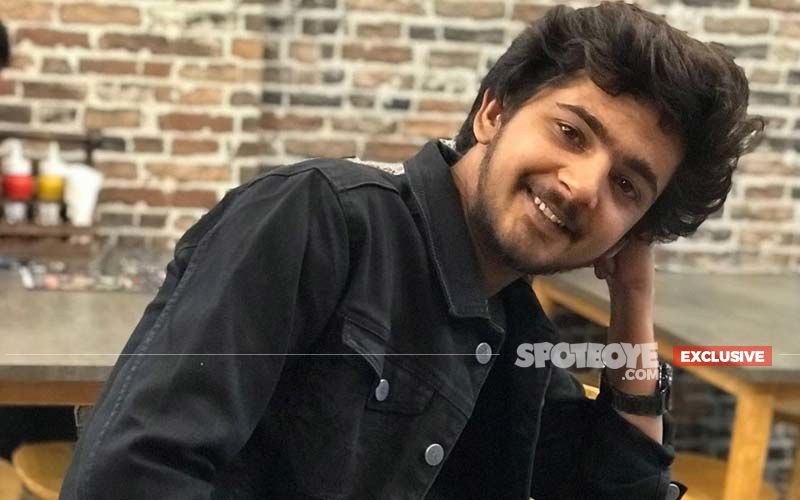 Mohammad Samad is known for his roles in films like Tumbbad and Chhichhore - he played Sushant Singh Rajput and Shradhha Kapoor's son in the latter. The young actor is all set to now portray the part of a younger Sai Baba in MX Player's upcoming series Sabka Sai.
Ask him about his experience of living such a large life of a person that has had a huge influence on so many lives and he responds, "I loved doing it. Initially when I went to shoot, people from around were coming to touch my feet since I was in Sai Baba's costume. Even the village people, where we were shooting, were coming to touch my feet, saying namaste and talking to me. It showed how much they respected Sai Baba and it made me feel very happy."
Sai Baba had led a fruitful life known to many but did Samad know about his story before the show? "I had seen the show on him and one South movie that was made on him. I used it as a reference to learn the calm demeanour he used to have. My director had asked me to read a bit about him, so I used these things as a part of my prep," he informs.
So, what did he learn from the righteous life of Sai Baba while portraying him on-screen? "I learnt a lot on how a human should lead their life, how we should always speak and stand by the truth and never lie. I also learnt that no matter the religion, everyone is equal. Sabka maalik ek hi hota hai. I also learnt not to play with anyone's faith, belief and religion."
Playing a religious or political figure can be a bit scary considering how many people's faith are attached to it, but Samad didn't feel any of it. "I didn't have much fear because my director was always motivating me and appreciating me. So, when he liked it, I was happy with that and that was enough for me."
Samad is just 21, so ask him how it feels to experience a time, through his projects, that has happened way before he was born, and he says it has been amazing. "Sai Baba led an amazing life when there was no social media. He was always on the move and his experience with such different people must have been amazing," he smiles.
Samad has been acting since he was 11. Ask him how has his involvement in the industry affected his day-to-day life and he shares, "It has had a huge impact. I have been living in Mumbai for the past four years, have given so many auditions and understood to an extent how things work around here independently."
Ask Samad to recall any special incident from the shoot of Sabka Sai and he says that every day he used to get new experiences whenever he used to sit with people. "Everyone would sit a bit away from me and would be very quiet around me. Initially, it felt a bit weird but then I asked my director why was it happening and then he told me that everyone there respects Sai Baba so much that if anyone would come there even dressed as him, they would fall to his feet. This was a very new and unique experience that would always remain with me," he concludes.
Image source: Instagram/mohammadsamadofficial