Sabka Sai Actor Raj Arjun Reveals He Rejected Sai Baba's Role THRICE; Says, 'I Used To Think I'm Not Ready For It'
Sabka Sai actor Raj Arjun reveals he turned down the role of Sai Baba not once or twice but thrice. Here's what made him say yes!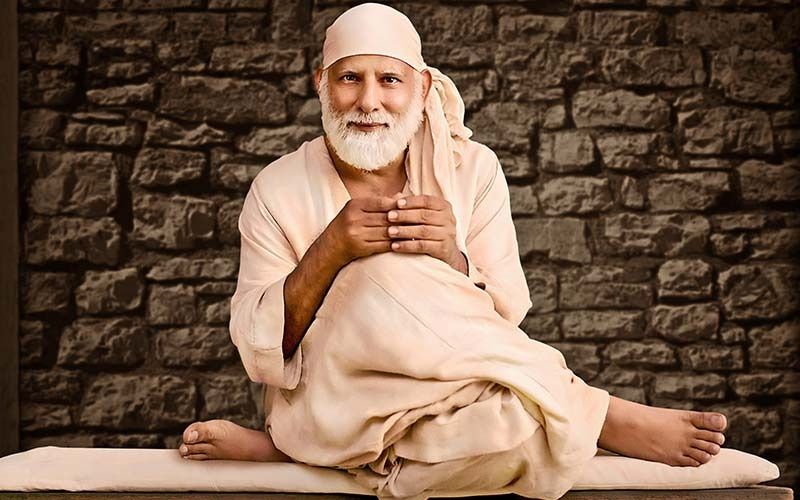 MX Original Series 'Sabka Sai' is now streaming on MX Player and it gives audiences a peek into the life of a great Sufi Saint - Sai Baba and anecdotes that range from his views on religion uniting people, to the hostility faced from those who believe in science and medicine over his miracles as well as his support for India's freedom fighters. Sabka Sai is directed by Ajit Bhairavkar and stars Raj Arjun in the titular role, Devika Daftardar, Gulki Joshi, Manoj Kolhatkar, Aakash Sinha, Asheesh Kapur and Rohit Phalke.
Talking about how Raj Arjun became a part of Sabka Sai, he revealed that it was really challenging for him. Much to our surprise, Raj revealed that this is not the first time he was offered to play Sai Baba. The actor shared that he had rejected the offer thrice before finally saying yes.
He said, "Being a part of this show was really challenging for me, not only in terms of the role but given that it's a character with a soul and I used to think I'm not ready for it. This is not the first time I was offered to play Sai Baba's role. I have been offered the same thrice earlier and I always said no. But this time I thought about why it's coming back to me again and again, is it a sign from Baba? And that clicked for me and I thought who am I to say no to Sai Baba's call."
He added, "I consider myself fortunate to play such a revered character, I guess this is one of the most unique roles that I have played till date. His teachings are relevant even in today's age and Sabka Sai will unfold many layers of Sai Baba's life and to be a part of this journey is a once in a lifetime experience."
Sabka Sai projects the core spiritual philosophy of Sai which is anchored in 'Faith and Patience' and it intends to bring the collective consciousness of humanity to believe that "All paths lead to one truth' popularized by the phrase given by Sai - 'Sabka Malik Ek'. Watch all episodes for free, only on MX Player and binge watch episodes ad-free on MX GOLD (the streaming platform's subscription VOD service) for less than Rs.1 per day, available on android.
Image Source: youtube/mxplayer