Sacred Games 2: BJP Spokesperson Files Police Complaint Against Anurag Kashyap For A Controversial Scene In The Series
Anurag Kashyap has landed himself in trouble for his show Sacred Games 2 as Delhi BJP spokesperson Tajinder Bagga has filed a police complaint against Kashyap for hurting religious sentiments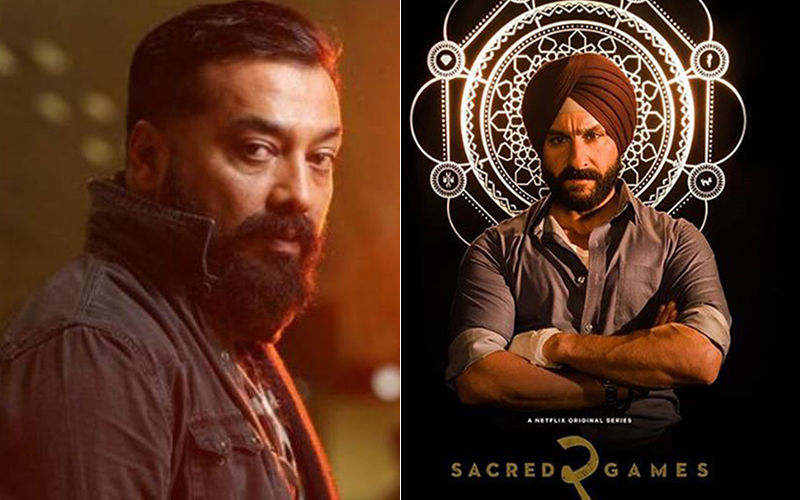 Netflix's critically acclaimed series Sacred Games 2, starring Saif Ali Khan and Nawazuddin Siddiqui, released on August 15.
Only a few days after its release, the show saw itself in the middle of a few controversies.
Now, director of Sacred Games, Anurag Kashyap has landed himself in trouble yet again as Delhi BJP spokesperson Tajinder Bagga has filed a police complaint against the director for hurting religious sentiments by showing a controversial scene in the series.
The scene which landed Anurag Kashyap in a soup involves Saif Ali Khan's character in the show Sartaj Singh, removing his kada and throwing it in the sea. The complaint filed by Bagga reads, "Kada is considered as a revered and integral part of Sikh religion and it is treated with utmost respect and faith. The accused deliberately and intentionally depicted the scene in his web series with sole intention of insulting and outraging religious feelings of the people belonging to the Sikh community to promote disharmony, enmity, hatred and ill-will between different religious groups to provoke breach of peace by giving provocation and to severally insult the religious beliefs of the Sikhs." Bagga sought action against Anurag Kashyap under section 295-A (damaging sacred object), 153, 153-A (attack on religion), 504 (provocation to break peace) and 505 (spreading rumours) IPC and Information Technology Act.
Image Source: Gujarat Financial Express, Instagram/sacredgames_tv/Twitter/JasMatta