Sandeepa Dhar And Omkar Kapoor Reveal Which Vikram Bhatt's Film's Sequel They Want To Be A Part Of- EXCLUSIVE VIDEO
Sandeepa Dhar and Omkar Kapoor talk about their series Bisaat, the preparation for the role and more. Watch exclusive video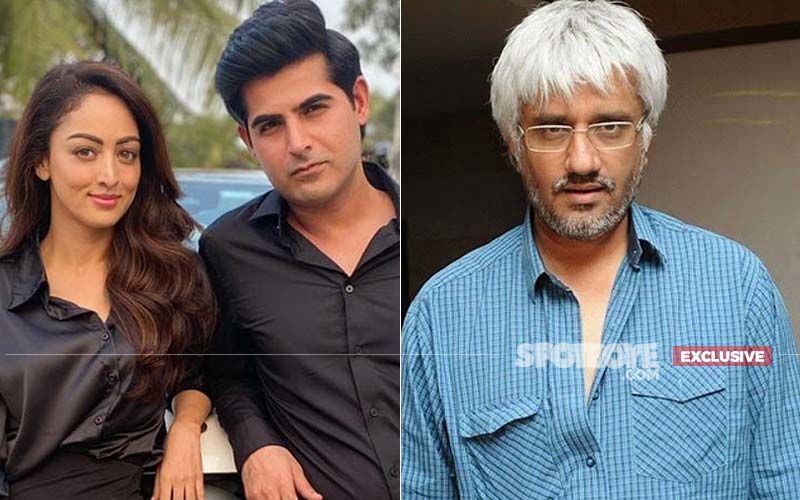 Vikram Bhatt's latest murder mystrey titled 'Bisaat- Khel Shatranj Ka' is being loved by the audience. The series, which stars Sandeepa Dhar and Omkar Kapoor in the main leads has kept the viewers on the edge of their seat.
To all those who are yet to watch the thriller series, Sandeepa and Omkar share details about what's making it more interesting. The actors, who are working with Vikram Bhatt for the first time in the series went on revealing which film of his they want to be part of if the sequel is made. Watch the video below;
Sandeepa you are playing a psychiatrist in the series and we learnt you met a lot of psychologists to understand their profession.Did Vikram Bhatt suggest that to you?
I think it is one of the most basic things to do if you are playing a doctor or a psychiatrist. You should know the world that they belong to. And that's one of the basic preps that one would do as an actor. And that's exactly what I did. Nobody asked me to do it. Vikram had no do's and don'ts. But it was important for me because I had no understanding of that world whatsoever. I have not met a psychiatrist ever in my life. So, I was curious to know how they were different from any other doctor. Their entire job is dependent on the judgement of their patient's mind.
Can Sandeepa read people's minds now?
If it would have been that easy then you wouldn't have to study for years to become a doctor. But what I did during that process which was also a part of my prep. Whenever I used to meet psychologists and psychiatrists, I used to later meet my friends, listen to them and psycho analyse them. All my friends used to be my guinea pigs.
Omkar we are seeing you in an intense role for the first time...
I did this series because I wanted to explore my intense side which I have naturally in me but vo kabhi explore hui nahi. This is just one step towards that. Before I die I want to explore every genre. As an actor I want to push my own limits and see which ones I succeed and which ones I fail.
If Vikram Bhatt is making a sequel of any of his films, which one would you want to be a part of?
Sandeepa Dhar: Raaz and Ghulam. I have never touched horror so I would also like to do one of the horror films and I probably want to do 1920.
Omkar Kapoor: For me it has always been Ghulam- it's one of a kind. When I had met him, I had even asked, Sir when are you making next Ghulam? That is my favorite film of Vikram Sir.




Image source: Instagram/vikrampbhatt/omkarkapoor