Satyajeet Dubey: 'I Had Been In The Middle Of Eden Gardens To Promote My First Film And Within One Month, I Was Back To Aaram Nagar Looking For Work'-EXCLUSIVE
Satyajeet Dubey, who made his debut in 2011 with Shah Rukh Khan produced Always Kabhi Kabhi and is enjoying the recent success of Mumbai Diaries 26/11, has an unabashed conversation about his decade long struggle in the industry, facing unkindness, still being called a fresh face, getting a jaadu ki jhappi from Sanjay Dutt himself and much more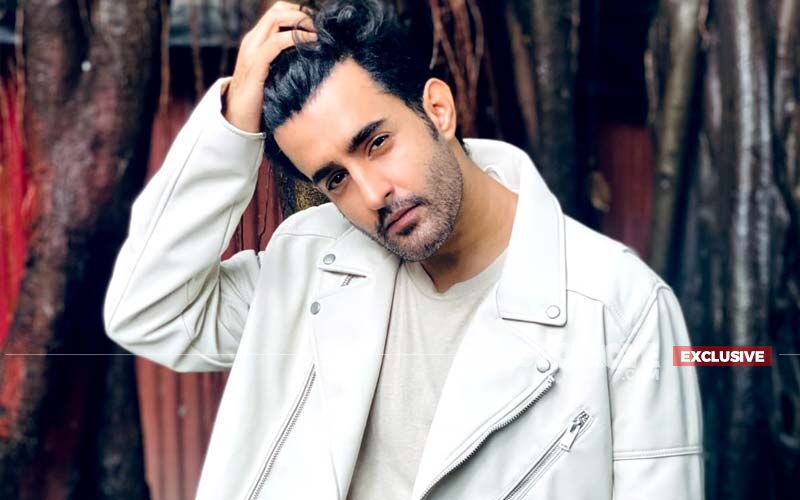 It was with the 2011 film, Always Kabhi Kabhi produced by Shah Rukh Khan, that Satyajeet Dubey entered the Hindi film industry. It was a dream debut for anyone, but it all dampened really soon for the actor. 10 years down the line, Satyajeet is still working towards making a mark of his own and he tasted success recently with his stint as Dr Ahaan Mirza in Nikkhil Advani's medical drama, Mumbai Dairies 26/11.
The interesting part is that even after a decade of working here, a lot of people still call Satyajeet a fresh face. "I am 31 today, and I started working as an actor when I was 18. So, 13 years as an actor and 10 years in the movies, still some of the journalists refer to me as a new kid on the block. So, I just feel that it's a big feat to achieve to be called a new kid even after being in the industry for over a decade," he quips.
However, these 10 years haven't been easy for Satyajeet, and in a heartfelt conversation, the actor bares it all. "We always talk about goodness and kindness but people can be very unkind, discouraging and insulting in the industry, especially when your films aren't working. They start looking at you like someone who doesn't belong and I have gone through a lot of unkindness. I have been looked through a lot and that does take a toll on you. Artists are sensitive people, or at least I am. But I feel it's because of that sensitivity that I can portray all the characters that I have. Empathy and compassion make you who you are as an actor," he insists.
The actor found his inspiration in a legendary actor. "My hero is Irrfan Khan. I love Shah Rukh, Hrithik Roshan and everyone. I have grown up watching them. But after my debut in 2011, I realised that if the industry is not looking at me like a good-looking boy who can be a hero, I am going to be so damn good as an actor that you won't be able to ignore me. I am going to be on the top of the game even if it takes 10 or 15 years. But throughout my journey, nobody gave me that validation. Nobody understood me or gave me that confidence, and I don't know where it was coming from. So, I started observing Irrfan and his work a lot. I watched Maqbool around 10 times and each time he would hold my attention like the first time. He used to hold me by my soul," he recalls.
And now that he is getting appreciation, he just wonders why it didn't happen sooner. "Somebody sent me a message saying Satyajeet can act even with his shoulders and back. It's so bizarre because it's not like I have started doing good work now. I have been doing it for 10 years since I was Tariq (in Always Kabhi Kabhi). I used to keep hearing that Satyajeet is a good actor, but then why don't you cast me in your work and give me good roles? I know I am a good-looking guy and a good actor. I don't need anybody's validation; I just need your love and appreciation that converts into work," he insists.
Not one to mince his words, Satyajeet shares that he has been advised to be a bit diplomatic. "People ask me to give diplomatic answers but if for a long time the industry doesn't respond to your good work, then it's their loss. When you say you don't have phenomenal young actors, it's because you refuse to look beyond a point. There are at least 15-20 more Satyajeets like me. People talk about nepotism, but I feel more than that, it's favouritism. There are people who won't even entertain you at times. I am not comparing but you see the career trajectories of people like Shah Rukh Khan and Hrithik Roshan and in 10 years, they were superstars. There are also people like Pankaj Bhai and Nawaz bhai and Irrfan sir, who were noted only after almost 10-15 years of being in the industry. So, now I just feel grateful to have food on my table and a roof over my head while getting to do what I love," he avers.
Now Satyjaeet is more understanding but initially it was all a bit too much for him. "For a guy from a small town, it was such a big deal that Shah Rukh Khan was producing my first film. I had been in Mannat and in the middle of Eden Gardens to promote my first film and then within one month, I was back to Aaram Nagar and Lokhandwala area looking for work," he says.
But with the success of Mumbai Diaries, he hopes to gain momentum. "I just hope to become a rolling stone now. I want to work more but not just for the heck of it. I have been called to be the best friend or the brother to the A-listers who were launched around the same time as mine, and I refused them. If it is an amazing character, I would love to do it, but if you are just looking to fill up your screen space with brilliant actors and good-looking people, I don't want to do that. And that rubbed off a lot of people in the wrong way. I didn't come here to be someone's brother or best friend. I am the protagonist of my life and my story," he maintains, adding, "In our industry we either have actors or good-looking people who are okay performers."
But through all these struggles, did he ever feel like giving up and taking a different career path? "Never. Even when nobody believed in me, I always knew that I was made for great things," Satyajeet insists.
He shares that there were times when people would call his expectations "unrealistic". "I had the offer to make a lot of money from TV, do all the reality shows and dance in all of them but deep down, I always felt special and that confidence drove me. SRK picked me within two years of me coming to Mumbai while I was still figuring my way in the industry, while I had no film background, so that just strengthened my belief in me."
He goes on to rave about his debut producer, saying, "SRK told me I had innocence in my eyes and I will go a long way. He was always very motivating. 2015-17 was my lowest time here and I was down and out, breaking down many times, but I never gave up." And that paid up unexpectedly for Satyajeet.
"I did a small indie film Kerry On Kutton, which Sanjay Dutt sir and Maanayata ma'am saw in a flight and that's how I was cast in Prassthaanam. And then my confidence started coming back. Sanjay Dutt literally kept his hand on my shoulder and gave me a jaadu ki jhappi on the first day we met and said that I was a great actor and he was looking forward to jamming with me. Jackie dada loves me so much and gives me so much respect," the actor gushes, adding that now he is all set to get on with the momentum and is raring to go. Summarising his time in the industry in one line, Satyajeet signs off, saying, "This was a 10-year internship with the industry that I had where I was put to the test a lot of times."
Image source: Picture Perfect Communications, Instagram/satyajeetdubey