Scam 1992 Actress Shreya Dhanwanthary On Getting Recognised Post The Show's Success: It Has Been A Struggle Of About A Decade - EXCLUSIVE
Shreya Dhanwanthary, who co-starred with Pratik Gandhi in last year's biggest digital success, Hansal Mehta's Scam 1992 on Sony LIV, speaks about the show's success, how it affects her choices, her bond with Hansal Mehta and her future professional plans.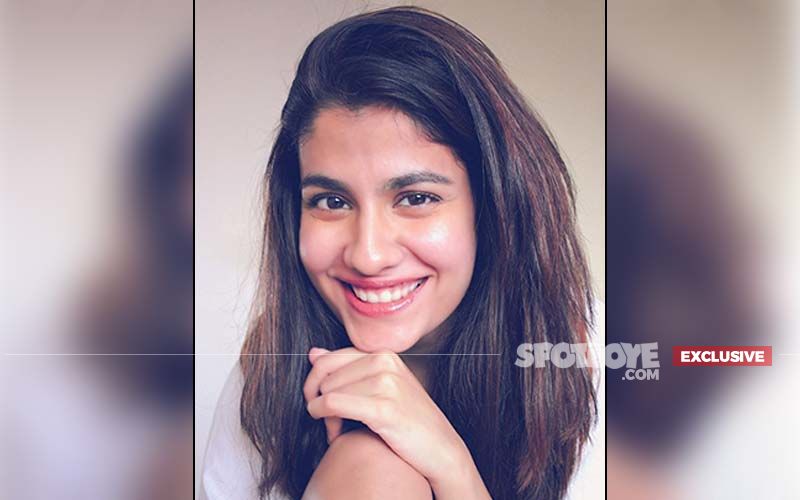 In 2020, Pratik Gandhi and Shreya Dhanwanthary took the digital medium by storm with Hansal Mehta's Scam 1992 on Sony LIV. Based on the 1992 Indian stock market scam, the show saw Pratik playing Harshad Mehta with Shreya stepping into the shoes of Journalist Sucheta Dalal. Six months after its release, the show is still getting more and more appreciation from around the world. In an exclusive conversation with Spotboye, Shreya reflects on the show's success, how it affected her choices, her bond with Hansal Mehta and her future professional plans. Read excerpts from the interview:
You must be tired of answering how has life changed after Scam 1992, but how has that change affected you and your choices towards your work?
That aspect, fortunately or unfortunately, hasn't changed at all. As long as I continue to get opportunities to play characters I can explore and have fun with, it's always going to be a privilege.
Scam 1992 was a huge success last year. However, due to Covid, you couldn't go out and see the extent of it amongst your fans. When was the first time you realised and celebrated its success?
It was on Halloween and we all ended up at Hansal's place. We were doing selective promotions due to Covid and were separately getting tested anyways for our individual projects. Since we all tested negative, that weekend we got together to celebrate the show's success, and we head banged together on the show's theme music. It was a special moment for all of us.
Did you had any prior knowledge about the Harshad Mehta story before you began working on Scam 1992?
I had a very basic overview of what it was about. My father had the habit of keeping us kids up to date with the current affairs of the country as I did not grow up here. But with the amazing research and in-depth writing our show had, that's how I got to know about the minute details.
Hansal Mehta helmed the show that changed several lives, including yours. How has your bond with him developed since the show?
It's a relationship of complete blind trust with him. He knows what he has done for me and Pratik and everybody else. We have an unspoken bond that he just has to demand my presence and I'll be there whenever he wants. He is amazing in every way, even if you just want to have a conversation, he is so insightful and knowledgeable. He is a great conversationalist and cooks amazing food, that is a bonus in any situation. I had dinner with him just last week.
Any collaboration with Pratik on the cards?
We started together on this journey so I am sure something will happen soon.
You were appreciated everywhere for your stint as Sucheta Dalal. But how did it feel to get a proof of that recognition in the form of an award?
It was quite awesome as it was my first award. It was pretty heavy so I am very happy with the weight of it. (Laughs)
You started your career with a beauty pageant, then worked in the Telugu industry leading to Hindi films and then making your entry in the web space. How has this transition been?
I have nothing nice to say about the first two things. But the later part of it has been really amazing. It has been gradual and slow, but steady. I am getting to explore every avenue, so that is something very cool.
A lot of people, unaware about your journey, think you got overnight success with Scam 1992. But you know how many sleepless nights have been behind that overnight success…
It has been a struggle of about a decade. I started acting properly about 10-11 years ago and came to Mumbai about eight years ago. So, it has been a lot of hard work and effort behind this success.
Scam 1992's success came at a very weird time with Covid all around and everyone locked at home. Have you had the time to be alone and analyse the success of the show and change that it has brought in your life?
I don't think it is healthy to sit alone and just appreciate yourself. I am grateful that it happened and just the fact that it did is more than enough. Analysing it doesn't help anyone, so it's better to enjoy the love and appreciation the audience has showered us with.
You are an author and have also written, produced and directed a web show, A Viral Wedding. Any plans of exploring those avenues further in films?
More writing for sure because I think I am a better writer. As for filmmaking, I haven't yet looked into it that seriously, but why not. I have had the privilege of working with such amazing people, so I hope I can take it forward whatever I have learnt from them.
Your character in Scam 1992 corresponds to Ileana D'Cruz's character in The Big Bull, How do you feel about the comparisons with her?
I haven't seen the film yet, so I don't have any feelings regarding that comparison. They have changed the name of her character, so I don't know if they are trying to do something different with that.
Has the show's success reflected in the kind of offers you have been getting?
Definitely. It's nice to know people have appreciated your work and are looking out for you.
Do you plan to return to the big screen or focus on the web platform for now?
You will find out very soon. I don't think I want to concentrate on only one thing. I will be drawn to where the next fascinating story is.
So, what are your future projects that the audience will get to see you in? You were a part of The Family Man, will you return in the second season as well?
I have Mumbai Diaries 26/11 with Nikkhil Advani, and the show will come out later this year. It was supposed to release in March but got pushed due to Covid. As for The Family Man 2, you will find out about it in the first five minutes of the first episode since my fate was left open ended in the first season's finale. I am also a part of Taapsee Pannu and Tahir Raj Bhasin's Looop Lapeta. It's an interesting role and I have already completed the shoot for it.
With the show's success, you must be in a position to keep your preferences or priorities ahead while choosing your projects…
I don't think I am there yet but the fact that people are looking out for me is a privilege enough. I am just looking out for more opportunities.

Do you have a wish list of actors or directors you want to work with next?
I am a little superstitious about taking names, but I want to work with all of them. There are a few names in my head though that I know are at the top of that list.
With the Scam season 2 already announced, will we get to see the Scam 1992 team reunite?
That you'll have to ask Hansal only.



Image Source: Instagram/shreyadhan13