Sharib Hashmi Who Plays Manoj Bajpayee's Best Friend In The Family Man 2 Just Can't Stop Smiling; Exclaims, "Mehnat Vasool' - EXCLUSIVE
As Manoj Bajpayee, Samantha Akkineni Starrer, The Family Man 2, continues to bask in good reviews, Subhash K Jha meets up with Sharib Hashmi. Read the full interview below.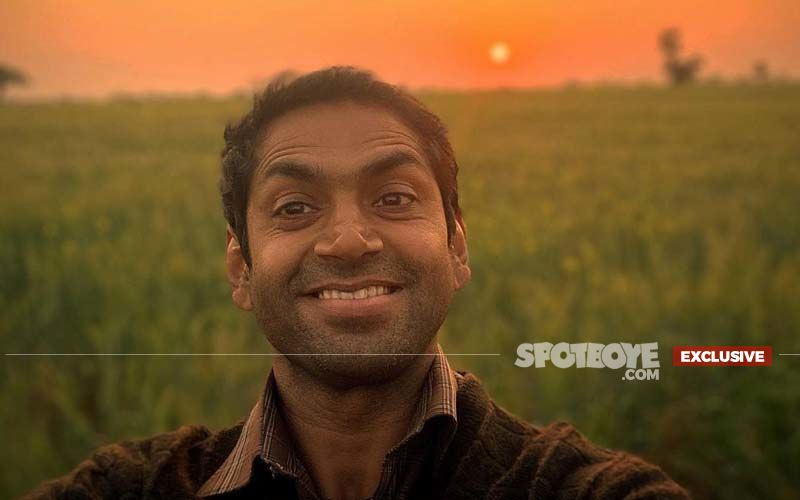 The second season of The Family Man is an even bigger success than the first. How do you react to that?
I'm on cloud 9!! I did have high expectations from the 2nd season. But it has surpassed all my expectations and more. And I'm very happy with the response and the love pouring in from all the sides. All I can say is Mehnat Vasool !!!
Did you expect your character to become so successful? What do you think makes Talpade do likeable? Are you anything like him?
People really liked JK in the first season. And I thought I'll meet the same fan base again but after the 2nd season the fans have multiplied,and how! I didn't expect this craze really. I think the reason for the connect is that everybody sees their best friend in JK. Meri bhi kuch qualities JK mein hain but I'm quite different from him.
Everyone wants to know how close you and Manoj are in real life?
We had met in 2015 for a film we were supposed to do together. But unfortunately it didn't materialize. And then I straight away met Manoj sir at the table reading of The Family Man at the Amazon Prime Video office. And then at the shoot. I was damn nervous on the first day of the shoot. And he made very comfortable. And once the camera started rolling, Manoj Bajpayee disappeared and I could only see Srikant Tiwari. I'm really blessed to have gotten this opportunity to work with a legendary actor such as Manoj sir. He has become my friend, philosopher, guide, big brother, guru !
How would you compare the first season with the second? which one do you prefer?
I won't say which one is better. But it all began with the first season, it will always have a very special place in my heart.

It has been a long hard struggle for you to get here. have these years of waiting for success embittered you?
I never let bitterness enter my system. I managed to sail through the most difficult times with a smile on my face. Agar andar woh bitterness hoti toh main JK jaisa character kabhi play nahin kar paata.
Everyone wants to know about Season 3 of The Family Man?
As of now I am as clueless as the audience. The creators would be the right person to shed some light on this topic.
What do we get to see you in next?
There are a few films like the Kartik Aaryan starrer Dhaakad , Mission Majnu, and there is a Netflix original. Then I'm also doing a series for Hotstar.
Do you think the digital platform has transformed the destiny of brilliant actors like you?
Digital platform has completely revived my career. I had not even imagined that post Filmistaan I would have difficulty in finding work. But I did go through a rough phase post-Filmistaan. Mainly because out of the interesting films I had signed some never took off. Some got stuck mid-way. So nothing substantial came out after Filmistaan and people have a very short memory in this industry. Jab Tak dikhoge tab tak bikoge. Thanks to Raj and DK and (casting director) Mukesh Chhabra who gave me this beautiful opportunity in the form of The Family Man things completely changed for me.
What is the most interesting compliment you have received for The Family Man?
There are so many amazing ones. The one compliment I really liked was "If Srikant is the heart of the series, JK is the heartbeat".
Image source: Instagram/mrfilmistaani