Silence…Can You Hear It?: International Emmy Nominee Arjun Mathur Says, 'I Love To Work With Female Directors'-EXCLUSIVE
Arjun Mathur, who will be seen with Manoj Bajpayee and Prachi Desai in the Zee5 release Silence… Can You Hear It? says he loves working with female directors. Discusses working with Manoj, shooting for Made In Heaven 2 and how life changed after International Emmy nomination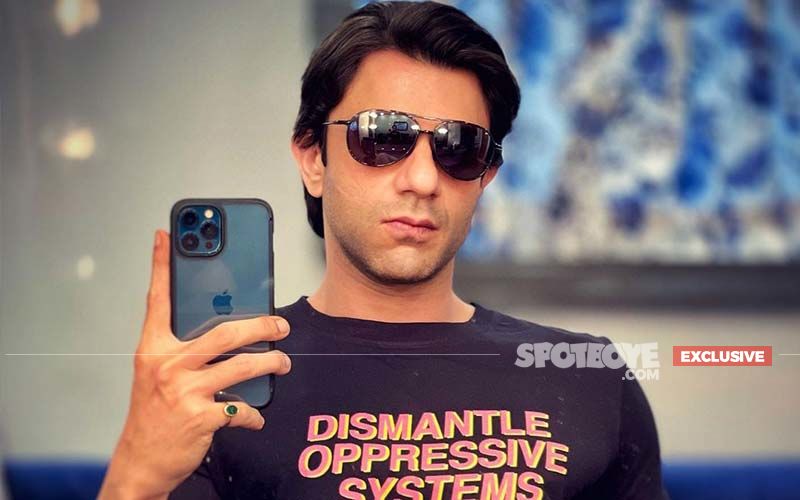 Arjun Mathur will be seen with Manoj Bajpayee and Prachi Desai in the Zee5 release Silence…Can You Hear It?, and he confesses that he loves working with female directors. Also, discusses working with Manoj, shooting for Made In Heaven 2, his upcoming line-up and how life changed after his International Emmy nomination last year. Read excerpts from the interview:
What made you say yes to Silence…Can You Hear It?There were a few things. Firstly, I have been a huge fan of Mr Manoj Bajpayee since I was a teenager and to get the opportunity to share the screen with him was huge to me. I never had too much of a fixing to work with the biggest of stars, but I do want to work with all my favourite actors and he is one of them. Secondly, it was a genre, a murder mystery, and a character that I have never done before. It is kind of removed from the typical clean guy image I have had till now. It is a little grey. Also, the fact that it is directed by a lady, Ms. Aban Deohans was exciting. In my experience, I have really enjoyed working with female directors and she was able to convince me for the film in the first narration itself. Mr Kiran Deohans is producing the film, so I knew that this will be a project that everyone associated with it will care about it.
You said Manoj Bajpayee was a big reason for you to say yes, so how was it sharing screen with him as from the trailer it seems like you have a couple of confrontational scenes with him in the film?
I was a little nervous even till the day of shoot of those confrontational scenes, but it was a healthy kind of nervousness that all actors go through. Even if Mr Bajpayee gets an opportunity to work with an actor he admires, he would also feel the same way. But once we were on set, and it goes for all actors who take their craft seriously, all the hierarchy and nervousness disappeared and the attempt was just to get the best scene possible. This collaboration with Mr Bajpayee will always remain special to me. He is such a generous actor who makes the whole process very easy.
Even Manoj Bajpayee had said that he admires you and your process on set…
(Cuts in) I don't even know how to react to it, it almost feels like my career is successful now.
What is your character in the film?
I play Ravi Khanna, a young, suave MLA, who is the prime suspect in the murder case. There is something about him that no one can put a finger upon. Is he innocent or guilty? That is what the film is about.
Two years ago, when Made In Heaven released, it gave a new boost to your career with you even getting an International Emmy Nomination for it. How has your life changed since then?
Whatever Made In Heaven has become, it is still watched by a niche audience, nationally and internationally. It is not massy as such, a kind of project that could have brought overnight stardom. And honestly, that is a stardom even I have never chased. What it did bring to me is a lot of personal stories. I realised that there are a lot of people across the world who were touched and whose life changed in some way due to our work, and that is the biggest reward for me.
As for the industry, last year, even though I got an Emmy nomination, the situation was as such that you couldn't gauge anything. Even if I was to get more work, it couldn't happen as no work was happening only. But now that things have started out again, I can notice tangibly that the offers coming to me are better and makers' interest in working with me has increased. Filmmakers have always seen me as a dependable actor, possibly not a bankable one, but I think that is slowly shifting a bit. I feel like I am at the beginning of a new phase of my career and I know this is going to be a good decade for me.
Talking about the industry's changing aspect, with you getting an Emmy nomination, do you think that the industry values validation over talent?
I can't say for sure. I don't think an Emmy nomination means too much when it comes to Bollywood. However, at the same time, even I am not looking for validation from anybody. I have always done the work that excites me and never thought about doing certain projects just to appeal to a section of audience. I am not looking for too much acceptance but happiness from my work. That is the only way how anyone else will connect with it. If I work for the sake of validation, I will just be a hollow version of myself.
Do you regret not being able to be physically present for the Emmy ceremony last year?
Definitely, how can I not. What an odd year it was for something like this to happen. I would have loved to fly to New York, walk that red carpet and sit amongst such talents, but I don't think one can ponder too much on it. It's a blessing, whichever way it came.
Even though you didn't get to give your speech as a winner, you put it our on social media and it was beautiful.
The day it happened, I just thought that this was the day to say something and it couldn't be ignored. Even if I didn't get to make it on stage, I got to put it on social media, and do my bit towards a positive change.
You are currently juggling shooting between Made In Heaven 2 and you new show U-Special. How has the experience been?
I have never done this before, work on two projects simultaneously. Fortunately, U-special requires a lot less time from me than Made In Heaven does and the latter's makers have been kind enough to help me figure that out. It is a bit hard at times but that's fine as it is the price you pay for passion.
It's a very young and fresh new team for U-special. The show is set in the world of student politics in the North Campus of Delhi University. U-special is actually the name of the university bus that travels across the campus. The backdrop of the story is India's largest-ever educational scam and my character is quite integral in uncovering it.
When is Made In Heaven 2 going to hit the web?
We will be going to shoot till July end, and it will take some time to finish it up, but hopefully by this year's end or the beginning of next year, it should be available to the audience. Even I am waiting for it as it has been too long.
What does your line-up look like?
There is Made In Heaven 2, U-special, The Gone Game 2 and Lord Curzon Ki Haveli. All of it will take my time till August-September this year. We'll take it as it comes after that.



Image Source: Instagram/madeinheaventv/bajpayee.manoj/arjun__mathur