Suparn Verma Co-Director Of The Family Man Season 2 Calls Manoj Bajpayee 'The Most Secure Actor' - EXCLUSIVE
Supran Verma says actor Manoj Bajpayee is a great actor who is happy when someone overshadows him and makes sure the end result of the product is good.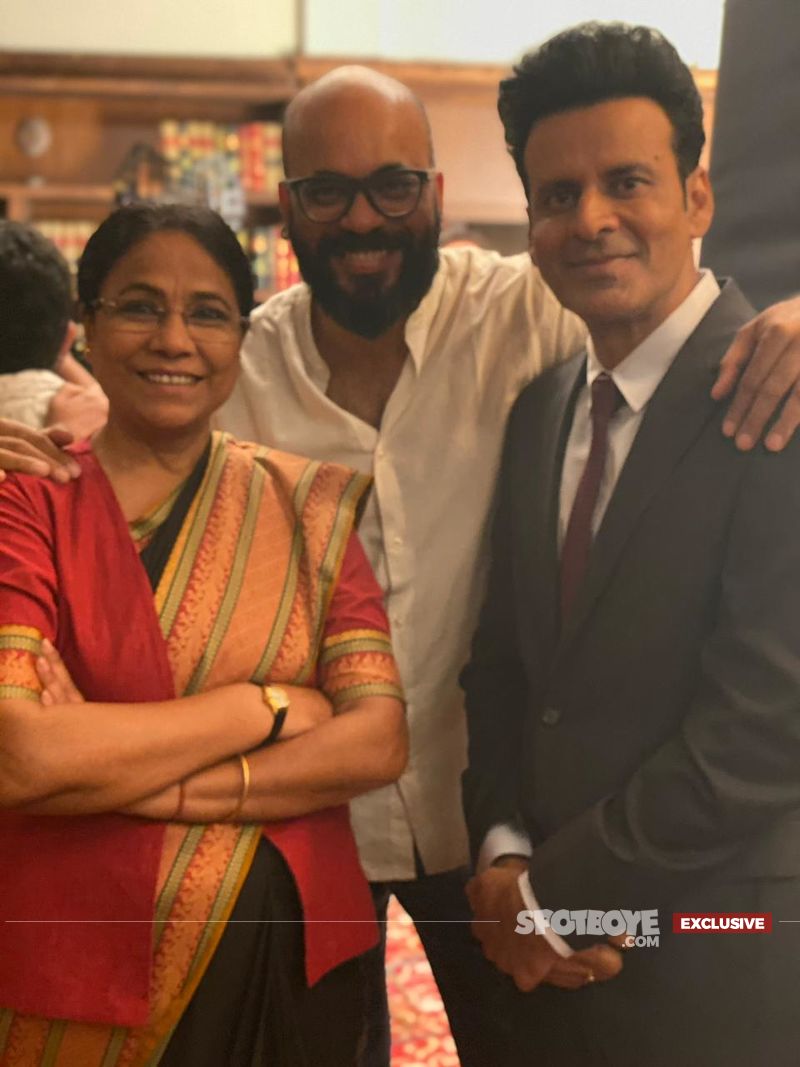 Manoj Bajpayee is one of the most sought-after actors in the Bollywood industry. He has time and again proven his mettle by giving some extraordinary performance in all his films, which is still cherished by the audience. Be it comedy, drama, or an action thriller, there's no denying that Manoj is one of the most versatile actors in the industry. The actor has yet again garnered immense love and appreciation for his recently released show The Family Man 2 which is streaming on Amazon Prime Video.
Talking about The Family Man 2 actor co-director Supran Verma too was all praise for him. Recently in a conversation with SpotboyE the director calls Manoj a great star, he says, "It's a sign of great actors when they want other characters to overshadow them on a show. The best thing about Manoj Bajpayee as an actor is that he is the most secure actor I have worked with ever. I mean he is not focused on what character he's playing, he is focused on his scenes, he tries to make the scene work as Srikanth Tiwari. Manoj lets the other actors to take the scene away, to make the product look better and that's his rule, as long as the scene works his character will work and because of this, every character in the show stands out. "
There's no way we can limit Manoj Bajpayee's talent, and looking at his journey, the actor has come a long way. In a recent interview when asked the actor if he was ever worried about being overshadowed by Samantha he said, "I want to be overshadowed by my co-actors. I admire them, I really want them to do extremely well, I am saying not out of any modesty but that's how I feel about my co-actors, I am very possessive about them. I only think good for them. I really wanted Samantha to make such an impact with her debut in the series and that too you know a series made by Raj DK and Suparn Verma."
The Family Man Season 2 which released on 4 June on Amazon Prime Video is directed by Raj and DK and Supran Verma. On the other hand, Manoj Bajapyee is currently gearing up for the release of his first anthology Ray which will release on Netflix on 25th June.
Image source: SuparnSonia Pr