YouTuber Ashish Chanchlani Recalls His Candid Meeting With Rajkummar Rao Over A Frankie-EXCLUSIVE
YouTuber Ashish Chanchlani, who recently touched the milestone of 25 million subscribers on YouTube, becoming the second Indian creator to do so, recalls his meeting with Rajkummar Rao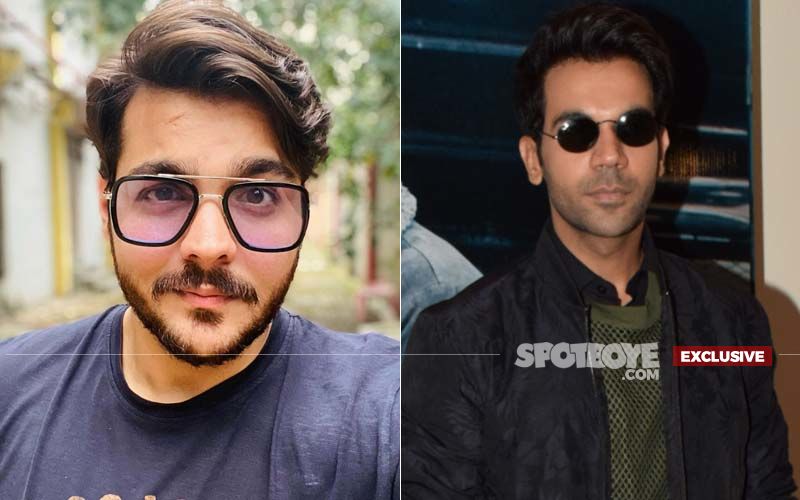 Content creation has boomed as a business opportunity exponentially in the past few years. Making funny videos on the Internet has become a legit profession and there have been several digital creators who have achieved tremendous success there and made a name for themselves, like Prajakta Koli, CarryMinati aka Ajey Nagar, Ashish Chanchlani and Bhuvan Bam.
This job also gives them a lot of perks that a common man only dreams of like meeting and interviewing big stars, or even pave a way for them into showbiz like it did for Prajakta who made her OTT debut with Netflix's Mismatched last year or Harsh Beniwal who appeared with Tiger Shroff in Student Of The Year 2.
Ashish, who recently became only the second Indian to reach the milestone of 25 million YouTube subscribers after Carry, has also enjoyed such perks as he got to interview Marvel actors like Anthony Mackie, Sebastian Stan and most recently, Tom Hiddleston. Mention that to him and he says, "Meeting or even seeing any of the Marvel actors is like a dream come true. Seeing them is like watching a movie in itself, and it felt surreal meeting them."
The YouTuber also got to meet a lot of Bollywood heroes, and amongst them there are two that were really special to him. "When I met Akshay Kumar, I was almost in tears as I have learned so much from him. Also, I did a video with Rajkummar Rao recently and I was having lunch with him and Varun Sharma, and all I could think was that I am eating frankie with Rajkummar at a very big production house's office while talking to him. We are not talking about business or collaboration, we are just talking about life, Bollywood, YouTube and content creation. This all feels surreal to me as I never expected to be here in life," he smiles.
Image source: Instagram/ashishchanchlani