Tabbar Trailer Out: Supriya Pathak, Pavan Malhotra, And Ranveer Shorey's Thriller Series is Gripping; To Stream From 15 October
SonyLIV's new web series Tabbar stars Pavan Malhotra, Supriya Pathak, Gagan Arora, Sahil Mehta, Paramveer Cheema, Nupur Nagpal, Ranvir Shorey, and Kanwaljit Singh in prominent roles.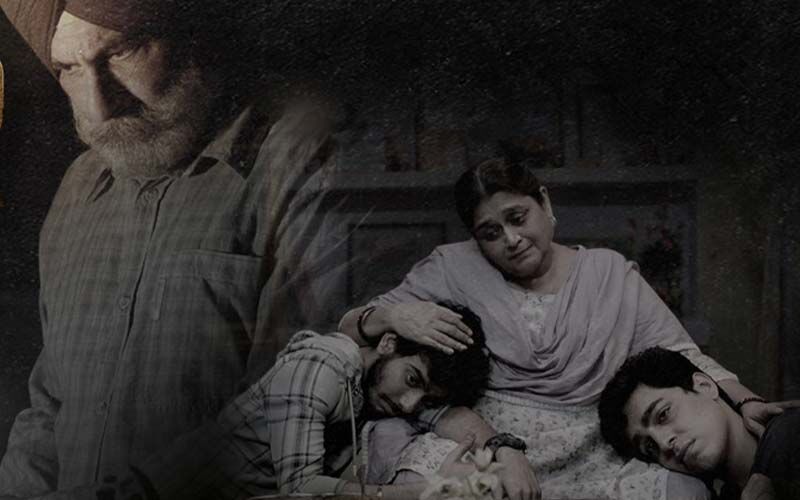 On Friday, SonyLIV unveiled the trailer of its much-awaited web series Tabbar. The show charts the journey of a retired police constable who pushes the boundaries to save his family from the consequences of an unfortunate incident. With an ensemble cast comprising of Pavan Malhotra, Supriya Pathak, Gagan Arora, Paramvir Cheema, Kanwaljit Singh, and Ranvir Shorey, Tabbar promises a memorable thriller in the heart of rural Punjab. It will be releasing on 15th October on SonyLIV.
The release date was shared by Sony Liv on its official Twitter handle. "When it comes to your #Tabbar, nothing else matters. Here''s the official trailer of #Tabbar, streaming on Oct 15th only on #SonyLIV #TabbarOnSonyLIV." The trailer which was released today is quite gripping, leaves you intrigued, and induces curiosity. Actor Pavan Malhotra and Supriya Pathak play the parents of two young boys in the series. The two-minute longer begins with one of her boys coming back to the house and topping the mock test for IPS. The family looks like a happy one until one day when trouble begins for the entire family. After Ranvir Shorey's brother is apparently murdered, the entire family is suspected to have committed the crime. Directed by Ajitpal Singh, and produced by Ajay Rai, Tabbar is a JAR Pictures series. Written by Harman Wadala and Sandeep Jain, the show's music is produced by Sneha Khanwalkar.
Meanwhile, Supriya Pathak was recently seen in another series titled Cartel on MX Player. Whereas Kanwaljit Singh, who was last seen in the Netflix film Sardar Ka Grandson. On the other hand, Pavan Malhotra was seen in Disney Plus Hotstar Series Ghrahan.
Image source/SonyLiv Pr