Tanuj Virwani On Doing Action In Crime Drama Web Series Cartel: 'I've Had Couple Of Nasty Injuries, I Cracked My Right Finger And Had Four Hairline Fractures During The Shoot'-EXCLUSIVE
Cartel which recently released on Alt Balaji and MX Player has been showered with praise for its gripping storyline, performances and action. Actor Tanuj Virwani, who plays the role of Major Bhau, in an exclusive interview talks about the show, his equation with Supriya Pathak and the action sequences.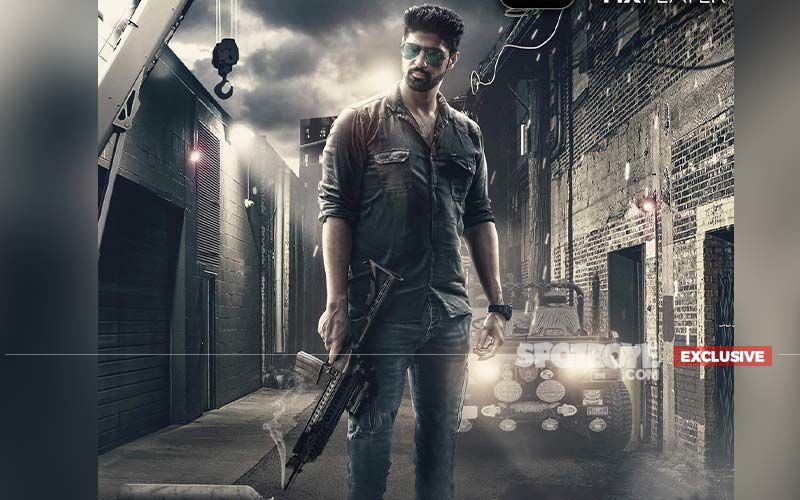 Tanuj what is the plus point of working in an ensemble series like Cartel?
I think one of the biggest USP of doing a show like Cartel is it's star cast. An ensemble star cast adds a lot of value, because when you're making a movie usually it's about the hero, heroine, and villain. In this case, we are working with 138 characters, and they are from everywhere, the web series world, from the film industry, and the Telugu industry, all from different forms of entertainment. So Cartel has become like the massive melting point everyone is kind of cooling in their resources, skill set and coming up with something really really fascinating. Frankly, it was more challenging as well as very gratifying for me as an actor because every day when I would step out to the set there would be someone new to work with, a new co-star. I feel it has helped make me be a better actor if I can say so.
Well working in an ensemble is exciting, but does it also kind of add additional pressure on you as an actor to up your games?
Of course! I mean you want to be the best version of yourself. But I've never tried to compete with anyone else and if my co-star is doing a great job I think that is amazing. It is simply making our show better and raising the profile of a show. My responsibility is to be the best version of my character.
There were some action scenes in the show, what was the most difficult thing for you on the sets?
See if I talk about myself personally I sustained a couple of really nasty injuries like I've cracked my right finger. I had four hairline fractures and something with that was extremely difficult, I had to bear the customized plast till my hand recovered. Later, I got injured while performing a knife sequence where, It went right back into the side of my finger and slit me badly, my finger was literally dangling. I was in severe pain and it was pretty nasty. Talking about the atmosphere I certainly feel the entire pandemic was very difficult not just for me, but for all of us collectively because for a show this required a lot of people, a lot of casts and we had people who were 7years all the way up to 75years, so it was a lot of responsibility to try and create a safe environment during Covid to shoot.
You play Supriya Pathak's son in Cartel, and this is for the first time you sharing screen space with her, how was the experience?
Oh! It was absolutely fantastic talking with her! I have been a massive admirer and a fan of her work and you know when I got to know that she is going to be Rani Ma I was really really excited and happy. Initially, I was very nervous because 'I was like oh my God I don't want to mess up my line'. She was extremely opposite, she was very kind and she is a lot of fun when the camera is not rolling. We established a very nice healthy working relationship with each other and we have very nice special powerful scenes in the show.



Image source/TanujVirwani/Instagram