The Empire Actor Aditya Seal: 'If It Wasn't So Hot Here, I Would Be Walking Around In My Humayun Attire'- EXCLUSIVE VIDEO
Aditya Seal talks about his journey in showbiz, revisiting Mughal era through The Empire, his producer-director Nikkhil Advani, how playing Humayun changed him and more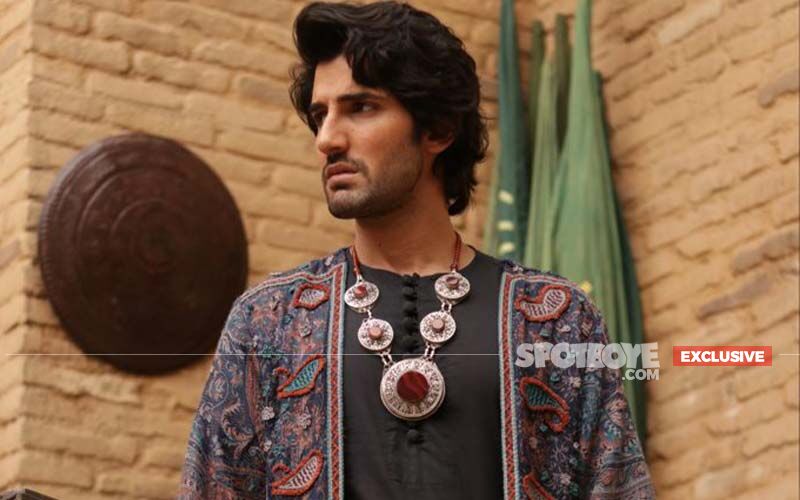 It's been a long time since Aditya Seal has been a part of showbiz. He might have caught the audience's eye in 2019 with his stint as the antagonist in Tiger Shroff, Ananya Panday and Tara Sutaria-starrer Student Of The Year 2, but it was in the 2002 film Ek Chhotisi Love Story with Manisha Koirala, that Aditya was first seen on screen as a teenager.
Last month, the actor was seen as the Mughal emperor Humayun in his younger years in Nikkhil Advani's magnum opus, the Empire, alongside Kunal Kapoor, Shabana Azmi, Dino Morea and Drashti Dhami. In an exclusive conversation with SpotboyE.com, the actor gets candid about his journey in showbiz, revisiting Mughal era through the show, his producer-director Nikkhil Advani and more. Read excerpts from the interview:
Aditya, it's been almost two decades for you in the industry. Are you content with how your journey has shaped up till now?
It's been a rollercoaster ride with a lot of ups and downs. A lot of people don't know about the downs, they only see the ups and that's a good thing as well, but I am really content with it. People say this quite often that you learn from your mistakes, from your journey, but when you have a journey like mine, it actually teaches you a lot of things. And not to sound cliché, but I have absolutely no regrets, as whatever I did, big or small, whether it worked or not, it made me who I am today. The best part about it is that it has been my journey and 99 percent credit of it goes to my father, but no one else can take the credit for that. This has been my journey, my struggle and I have been doing it for a long time, since I did Ek Chhotisi Love Story when I was 14.
Through The Empire you got to revisit that Mughal era and that whole royalty experience. How was that for you?
I remember the clothes I was wearing, all drapey and flowy. There is a scene where I am lying in bed injured, and there's a hakeem sahab around doing his stuff. And at that time, I did feel royal, and I asked if I could sleep like that and they could keep doing it (Laughs). There was actually a time when there were these big beds and I was supposed to act like I was sleeping on them, but they were so comfortable that I actually did sleep off. I joked that I'll show you what method acting is.
It was all very nice seeing those huge sets and forts. I had seen forts before but to live inside them was something very different and I couldn't even imagine how people used to live in those during that era. It was surreal trying on those heavy chest armours, doing sword fighting. They had it hard, we have it quite easy. If it wasn't so hot here, I would be walking around in my period attire. It looks so stunning.
You worked with Nikkhil Advani as a producer in Indoo Ki Jawani and now as a director in this web series. How is he different in both the roles?
He is absolutely calm when it comes to being a producer. He and his team preps very well so there are no hiccups, and even if there are, they manage it very well. For example, we were supposed to go to Uzbekistan for the shoot, but sadly we couldn't because the place had four feet of snow and it didn't melt by the time we had to shoot. But it didn't take them much time to recreate that set in Malad. They are so up in their game as a producer.
As a director, he is an absolute no-nonsense kind of a person. If he wants a shot in a particular way, he needs it done that way only. There are no two ways about it and if you don't get it right, he will shout at you.
Apart from your acting, you are also idolized for your fitness and physique. And today maintaining a good physique has become as, if not more, important for an actor. Does that put a pressure on you?
I have always only done things that I enjoy doing. I realised a long time back that if I don't enjoy doing something I won't ever be able to give my 100 percent to it. Therefore, I carefully choose what I do. I am happy being a master of some, rather than being a jack of all trades. Fitness is something I enjoy doing, and if it inspires someone, it's just an added bonus. Life is too short to live with decisions you are unhappy about. Only when you are happy will you be able to keep others around you happy.
You had mentioned in your previous interviews that it was SOTY 2 that gave you the recognition that you craved for. Now you don't have to tell people about your work, they already know it. So, is there a reunion with Karan Johar on cards?
(Chuckles) Well, here's hoping. We talk a lot and I am hoping that there would be something interesting for us to collaborate on in the future. Let's see where it goes.
So, what future work can you talk about?
I can't talk about anything yet except Rocket Gang. We want to release it in theatres as we have made it on a scale and there is a lot of dancing involved, so watching it on your TV or phone screens won't do justice to the spectacle that it is. Other than that, I have three more things that are yet to get on paper. But they are so interesting that the other day I was driving back from a friend's house and I was just going on about what I can do with my characters. It's constantly on my mind.
Some characters do have that effect on you, and speaking of that, how did playing Humayun affect you?
I really enjoyed wearing what I did and seeing what I could as Humayun, and I don't think I have looked better in anything that I had done before this. They tried to get the best out of me. Apart from that, I tried to keep it as real as possible. My reference for it was any 15-16 years old kid on the street, who has no worry of tomorrow and is living in the moment because the character was about Humayun in his younger years.
I didn't want him to reflect the pressure of being a king someday, since as a kid you don't have to worry about getting a job, making money or handling responsibilities, and that's what I wanted to show. It will be a very different struggle and story when he does take the throne. That's when the world corrupts you and you start choosing paths and take difficult decisions that you do.
Image Source: Communique PR, Instagram/adityaseal, YouTube/SpotboyE