The Empire Trailer Review: The Showreel Looks Like A Compilation of Sanjay Leela Bhansali's Out-Takes
The problem with The Empire, from what we see in the trailer, is that it crams in way too much of the epic spirit. Read more!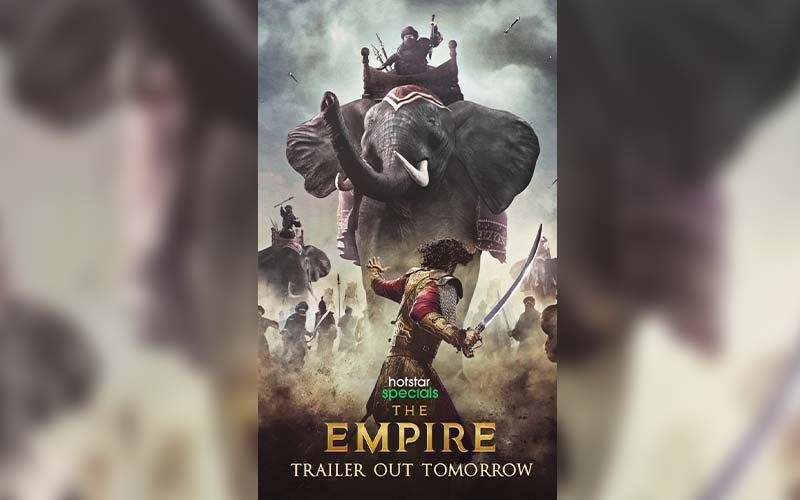 In The Empire, Disney-Hotstar's series on the early days of the Mughal empire, the characters seem to have borrowed their costumes, swords and elephants from Bhansali productions.
Often during the playing-time of the tumultuous trailer, I felt I was watching Sanjay Leela Bhansali's Padmaavat. There is the evil Muhabbat Shaybani (Dino Morea, seems to have worked on his Hindi-Urdu) who lusts after the righteous queen Khanzada Beghum (Drashti Dhami) who decides to succumb to Shaybani's advances to save the kingdom.
Dino Morea looks like a far less khoonkhar avatar of Ranveer Singh - way too polite to violate the queen without her consent. His passion for the forbidden queen doesn't scale the obsessive peaks of Ranveer's Khilji. But then that's also the scale of the presentation. This is a boiled-down version of a Bhansali epic. More space, less opulence. More history, less grandeur.
I hope Khanzada Beghum's sacrifice saves the series from being unnecessarily compared with the works of Bhansali. The trailer looks like a compilation of out-takes from the epic filmmaker's repertoire with Kunal Kapoor playing Babur and also, providing the voiceover about life and death.
"Jeet toh aakhir maut ki hoti hai," Kunal informs us. The Urdu could have been more throaty; the voice more authoritative. Never mind. As a great poet once said, "Kabhi kisiko muqammal jahaan nahin milta, kahin zameen to kahin aasmaan nahin milta."
The problem with The Empire, from what we see in the trailer, is that it crams in way too much of the epic spirit: the big battle scenes with soldiers flying in the air a la Bajirao Mastani (here, we go with the Bhansali comparison again), the excesses of a royal lineage where greed lust and covetousness are revealed to the naked eye. The visuals in The Empire are tastefully opulent. No overpowering brocade and thermocol sets.
It looks aesthetic. But how far does the series capture the inherent lust for power that underscores the Mughal dynasty?
One more thing. I didn't see enough of the mighty Shabana Azmi in the trailer. What we did see was explosive and remarkably restrained. Director Mitakshra Kumar seems to be in control of the vast cast and canvas. Whether the series talks back to us with enough dynastic pride an fanatical force or not remains to be seen.
Image source: youtube/DisneyPlusHotstar/twitter/nikkhiladvani/SpotboyE