The Family Man 2 Actor Sharad Kelkar: I Have Heard Theories Like When Arvind And Suchi Were In Lonavala, Chellam Sir Was Watching Us-EXCLUSIVE
The Family man 2 actor Sharad Kelkar talks about the success of the show, his chemistry with Priyamani, crazy fan theories and his Tamil debut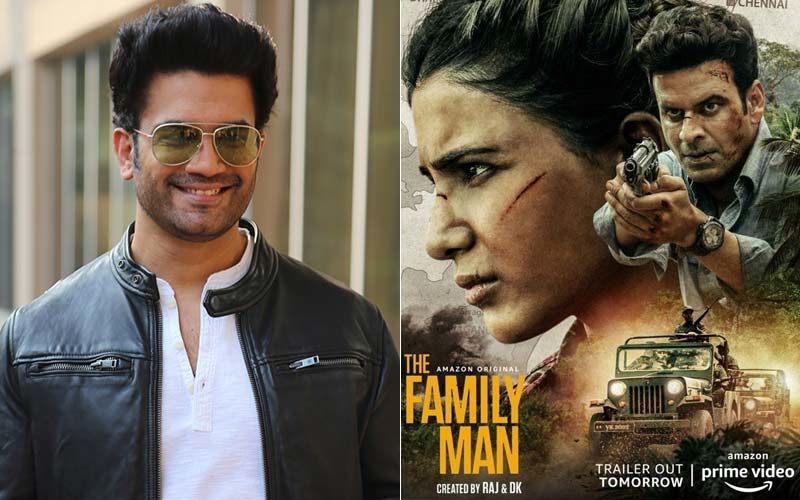 It has been almost a month since the release of the Manoj Bajpayee and Samantha Akkineni-starrer The Family Man 2, but the show is still getting praise and appreciation, especially for its story and the performance of the cast. Sharad Kelkar, who plays Arvind in the show, was part of both the seasons and is loving the response the show has received.
"It has been great that people are loving the show. First season was liked by everyone and the second season just hit it out of the park, so all this love has been overwhelming. The credit goes on to Raj & DK, Suman and Supan, who finally got the recognition they deserve through this show," Sharad asserts.
Sharad's Arvind shares a romantic tension with Priyamani's Suchi in the show, and their chemistry has been lauded by many. Ask him how it was working on that, and he shares, "Priyamani and I have been friends for about seven years, so there was no ice breaking kind of a thing. We knew each other already so we were comfortable. Also, she is a National Award-winning actress, so obviously there was no doubt about her acting skills. And as for me, I wanted to do a simple character and I got this chance to play myself through this show. I didn't act much for Arvind as it is how I behave in my normal life."
There have been several fan theories doing rounds on the Internet about each and every character, including Sharad's Arvind, like he's the main culprit behind the terrorist organisation. Ask Sharad which of these theories that he has heard, has he liked and would like to turn out to be true, and he responds, "The theory in the first season became so big that Arvind is Zulfiqar actually, for whom the mission was done, and now so many memes are being made every day, like when Arvind and Suchi were in Lonavala, Chellam sir was watching us, or when Srikant was in Chennai, me and Suchi were dancing on the beach. They are damn funny and so creative, and it's going in the favour of the show," he laughs.
One of the biggest questions that the show has left unanswered in both the seasons is what happened between Arvind and Suchi in Lonavala. Sharad has been asked this question in almost every interview, so when asked how tired he has grown of answering it, he says, "In my career, every other year one such question arises which I am unable to answer. Earlier it was Katappa ne Baahubali ko kyun maara, now this. So, I am used to it now and I am good at keeping secrets so I am not worried." But have the writers even told him what actually happened, or even if he is in the dark? "We have discussed a lot of plots, but we don't know which the writers will choose," he informs.
Sharad informs that even though he is receiving so much love for the show, there are some hate messages too coming his way. "I get these messages daily like 'Srikant and Suchi ke beech mat aao, jaan se maar denge tumko', and I get a lot of threats too. So, I have got used to it," he jokes.
Even in the tough year that 2020 was, Sharad gained a lot of professional success. He was appreciated for his stint as Chhatrapati Shivaji Maharaj in Ajay Devgn's Tanhaji: The Unsung Hero and for the portrayal of the transgender Laxmii in Akshay Kumar's Laxmii. "I have been lucky that in these times too, people appreciated my work and my projects were able to see the light of the day. From Tanhaji, Special Ops, Laxmii to Black Widows, the response has been good. Now I am excited about my upcoming line up, as I have Bhuj up for release in August, one more film in September and a South release by the end of the year. Hopefully, the audience would love them too," he gushes.
Talking about the South film, it's titled Ayaalan and marks Sharad's debut in Tamil cinema. "It's a very big and technical film and I have Sivakarthikeyan and Rakul Preet Singh as co-stars, along with a big crew. It's a very ambitious project and my experience was great with them as they are very technically sound and more disciplined than us. The only issue was when Covid came and things got derailed. But with things opening up, hopefully post production would start soon," he informs.
Apart from his acting skills, Sharad is popularly known for his amazing and deep voice. He even dubbed for Prabhas' Baahubali in Hindi for both the films in the Baahubali franchise. But now with him debuting in Tamil, the tables have turned. "Now someone else will dub my voice. But it will be a challenge to find someone suitable for my voice," he quips.
Image Source: Instagram/sharadkelkar, spotboye archives, imdb