The Family Man 2 Controversy: Raj And DK Issue An Official Statement After Rajya Sabha MP Seeks Ban; Requests 'Everyone To Wait And Watch'
Samantha Akkineni faced severe backlash for portraying the role of a terrorist in the highly anticipated series The Family Man 2. Now, the directors, Raj and DK have tried to clarify the matter in a press statement, requesting everyone to wait and watch the show once it releases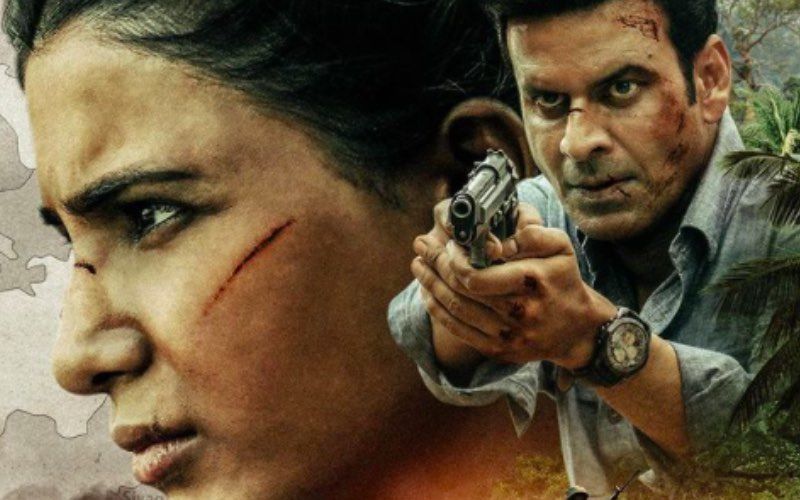 The new season of The Family Man 2 is touted to be on a bigger scale with spectacular action and a deadlier nemesis. Created by the maverick duo, Raj and DK, the new season of Amazon Original Series, The Family Man 2 will mark the digital debut of superstar Samantha Akkineni who joins the stellar cast of the show including Manoj Bajpayee, Priyamani, Sharib Hashmi and Seema Biswas. Even though the actor received some rave reviews from fans and netizens, she still found herself in the hot waters as she faced a severe backlash for portraying the role of a terrorist in the highly anticipated series. Now, the directors, Raj and DK have tried to clarify the matter in a press statement, asking everyone to wait and watch the show once it releases.
The statement reads, "Some assumptions and impressions have been made based on just a couple of shots in the trailer. Many of our lead cast members as well as key members of the creative & writing team are Tamilians. We are very cognizant of the sentiments of the Tamil people and Tamil culture and have nothing but the utmost love and respect towards our Tamil people. We have put in years of hard work into this show, and we have taken great pains to bring to our audiences a sensitive, balanced, and riveting story – much like we did in Season 1 of the show. We request everyone to wait and watch the show when it releases. We know you'll appreciate it once you watch it."
For the unversed, the reason behind the rage was the netizens thought the makers are depicting Tamil Nadu in a 'negative light.' They started tweeting how Tamilians are not terrorist but preach love and unity.
Image source: Instagram/ samantharuthprabhuoffl