'The Family Man' Is Out For Streaming On Amazon Prime Video And It Looks Great!
Manoj Bajpayee starrer, The Family Man, is streaming now on Amazon Prime Video and with all the excitement it's created on social media, we can't wait to watch it. Here's why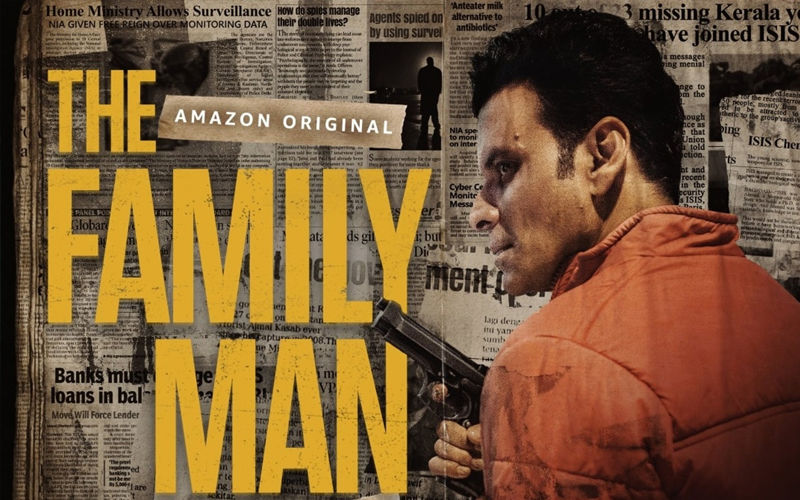 In one snippet from the trailer of the latest Prime Video original, The Family Man, Manoj Bajpayee is attending a meeting at his daughter's school. The principal of the school is reprimanding his daughter's actions and Bajpayee is listening to him intently. Suddenly, his phone buzzes and he gets distracted by the text he has received. This scene, while hilarious, sets the tone for the show perfectly.
In a world where we talk about work-life balance, how does that really pan out when your home life is all about a normal family, wife and kids and your work life is being a top-secret spy for the government? When we think of spies in the typical sense, they are people with no personal obligations, no relationships, no families, definitely no children. Looks like this show will be breaking all those notions.
These two dualities seem to be very well explored in the show, where one moment an ordinary family is seen shopping at a supermarket or stuck in traffic and in the next moment, the head of the family is involved in a shootout. How difficult is that life? Does his wife know his secret? How does he juggle both these worlds? We will find out once we watch the show.
We can also expect a super performance by powerhouse actor Manoj Bajpayee who has been one of Bollywood's greatest actors and this show marks his debut in the web space. He is also reportedly going to be a part of the Netflix original film, Mrs. Serial Killer alongside Jacqueline Fernandez. The Family Man will surely be one hell of a ride and we can't wait to binge all of it at once!


Image Source:- youtube/amazonprimevideoindia/instagram/primevideoin/simkl