Tribhanga, The White Tiger, Tandav Lined Up For Release: Why January Is A Crucial Month For OTT - EXCLUSIVE
From Kajol and Priyanka Chopra to Saif Ali Khan, some of the biggest names from Bollywood are set to descend on your computers, phones and television screens this month.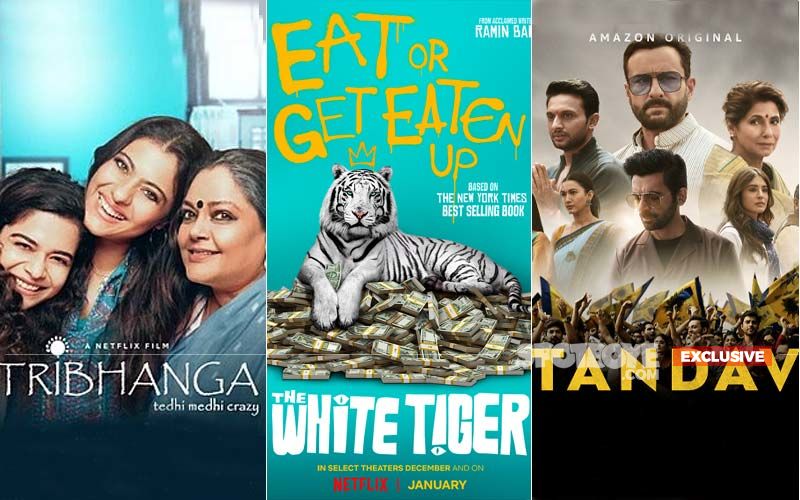 Some of the biggest names from Bollywood are all set to descend on your computers, phones and television screens this month. Here are the biggies waiting their turn.
1. Tribhanga (Netflix; January 15): The talented actress that she is, Renukha Shahane was bound to turn director .The time is now.Tribhanga has the super-talented Kajol making her digital debut with a film about three generations of women, loving fighting and surviving.While Kajol occupies centrestage, two other very talented actreses Tanve Azmi and Mithila Palkar flank the feisty fraulein . Incidentally Tanve's role was first offered to her sister-in-law Shabana Azmi who had date issues.
2. The White Tiger (Amazon Prime Video;January 22): The screen adaptation of Arvind Adiga's disturbing dramatic novel on class unrest marks the digital webseries debut of Priyanka Chopra. Though she is not playing the main character she is far better placed here than in her just-released Netflix fluffy flick We Can Be Heroes.Iranian American director Ramin Bahrani has made some of the most acclaimed films of the 21st century.The White Tiger has already released to rousing reviews abroad.
3. Jeet Ki Zid (Zee5, January 22): Amit Sadh plays real-life trooper Major Deependra Singh Sengar in this bio-pic where Sadh will prove himself as up to the task screen heroics as any Bollywood superstar. Amit has trained extensively before performing the solidier's role at the highest altitudes. The film is expected to break many myths regarding the tenability of the OTT stars to reach Bollywood heights.
4. Tandav (Amazon Prime, January 15): Dimple Kapadia makes her digital debut as a powerful politician in this political drama produced by Ali Abbas Zafar. Saif Ali Khan is pitched against Dimple in the battle to the bitter end. The series exudes a kind of irrepressible gusto which one hopes will sustain the series. Saif told me he saw Tandav at home with his son Taimur in his lap and they both really enjoyed it. With such impeccable recommendation Taandav can't go wrong.
Image source: IMDB